Well these weeks tend to just fly by, don't they? There have been some really good streams going on the past couple weeks, and some exciting ones that look like they might be creeping up on the schedule before too long. We're finding the 1/2 and 1/2 streams of online games seems to be extremely popular. Y'all get the trash talking competition of the Meeples while being part of the always awesome chat for the first half before we throw open the doors and do all the game play with our $5 Patrons.
This has been a great combination for us and everyone else seems to enjoy it, so why change a winning strategy? Phil is the only Meeple who has played Carcassonne, but it is one of those truly classic strategy games that is a pilar of the strategic board game family.
Fun fact: According to Tabletop, and I have no reason not to believe this, Carcassonne is actually the game that introduced the Meeple. So…we really should learn about the game that grandfathered our name, right?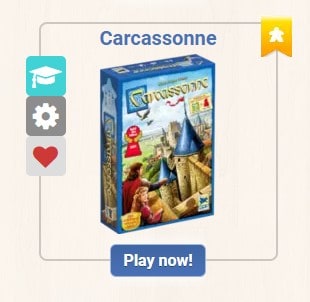 Board Game Arena has a really great selection of board games and we want to expand into some of the titles that we haven't played yet. Stone Age is obviously a great game, as is 7 Wonders, but there are other classic strategy games like Carcassonne, Puerto Rico, and hundreds of others. We're hoping to expand into some of the other awesome options that we haven't explored yet.
More options is a good thing – especially since social distancing and self-isolation might be an on-off thing for the next year and a half to come. Options are a good thing.
So we hope you'll join us tonight for some Carcassonne before opening up to more group games with our $5 Patrons. Looking forward to seeing you there!
Other Interesting Tid Bits:
Someone with Assorted Meeples is streaming on every day with the exception of Tuesday, and who knows, there might be a surprise stream here and there at some point in the future.
Wait, you're not subscribed to the Assorted Meeples YouTube channel?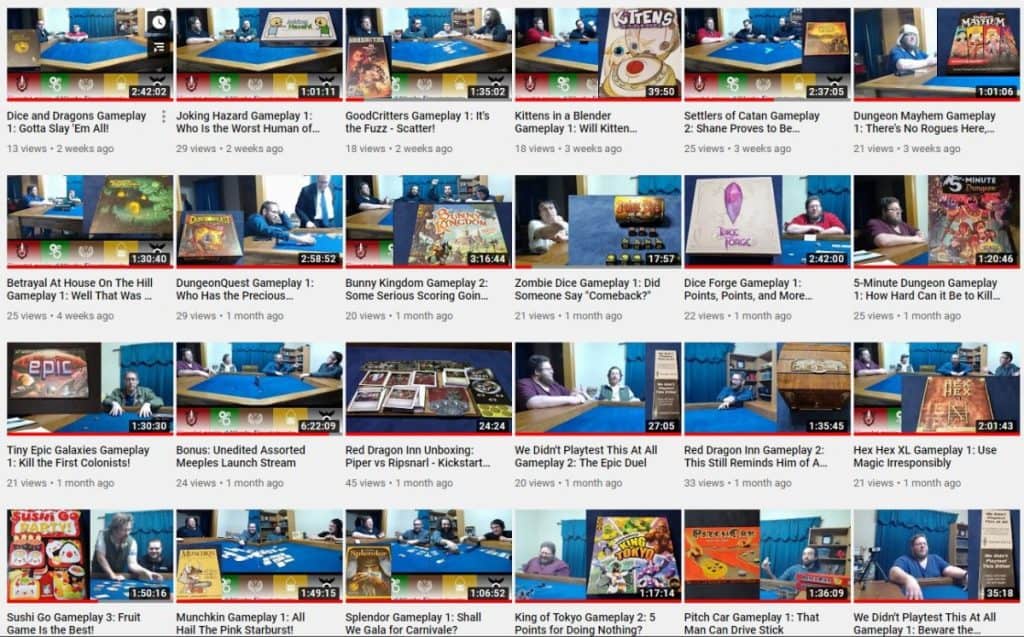 Maybe consider fixing that to be up on all the fun…especially on those nights you can't make the live games? We're still adjusting like everyone else to these times, but a lot of good game playing has happened as a result. We've found some really cool games and have absolutely loved playing with our $5 patrons and interacting with our always outstanding chat.
What to look forward to:
Braden will finally be breaking out Final Fantasy 6 with his retro streaming on Friday
Shane is…free to play all the random weird games he's discovered. There are some doozies there!
Sunday night positivity with the Stardew Valley group game is a consistent thing so check it out!
There are going to be some new styles of videos coming out on our YouTube channel – please subscribe to the Assorted Meeples YouTube channel if you haven't already!
Tharsis video game review and Death & Taxes video game review will be coming before too long
We're up to 5 Patrons in the Patreon-only Discord – only $1 a month to join the fun or $5 a month to play a whole lotta online games with us – What a Value!
Chris continues creating bootheels of equality – this time in the stars while playing Stellaris
We've got more of us getting trained up on video skills behind the scenes so Braden and others can kick in their own creativity
We're looking at various tools to try to get all our faces back so the reactions are part of the videos once again – we hear you and we are working at checking out options that aren't too intrusive
More gaming, more gaming, and more gaming!
Please Support Us!
Subscribe to our YouTube Channel

Proud to embrace the locally created moniker of "Corrupt Overlord" from one of the all time great Lords of Waterdeep runs, Shane is one member of the Assorted Meeples crew and will be hard at work creating awesome content for the website. He is a long-time player of board games, one time semi-professional poker player, and tends to run to the quirky or RPG side of things when it comes to playing video games. He loves tabletop roleplaying systems like Dungeons & Dragons, Pathfinder, Werewolf, Fate, and others, and not only has been a player but has run games as DM for years. You can find his other work in publications like Level Skip or Hobby Lark.