Hello, hello, hello! Wonderful to see you once again friends, followers, subs, Patrons, lurkers, and others. We are making the best out of the current situation and the last two weeks have been an absolute blast having fun with our Patrons playing digital board games like Seven Wonders, 6 nimmt!, Sushi Go!, and a variety of other crazy games on multiple platforms.
We've enjoyed the hell out of that and hope everyone has had as much fun watching and playing as we have. These games have been something special and kudos to everyone for the energy, the fun, and the hijinks. We're not letting social distancing get us down!
But First, SHOUT OUT! We have one Patron at the shout-out level and it is a new month! While we love all our community, we want to extend special thanks to MadClaw, who continues to be a Hall of Fame supporter of ours. Thank you for supporting us. Not only does he donate at the highest current tier but he has made our Patreon-only Discord a truly amazing place for all things geek, nerd, and culture in addition to showing up in chat and our open to Patron board games.
You the man, MadClaw, and we appreciate the continued love and support!
Also, we want to give special props to The KoboldCultist for gifting Tabletop Simulator to us after a recent raid. We'll definitely be playing with that to see what it brings to the table and how we can provide even more quality content for everyone to enjoy.
Much appreciated. If ya'll haven't checked them out yet, you should. Not only are they some pretty cool chill guys, but the art is just as awesome as the name of their channel would suggest.
This week we're going to do something special. It is going to be a half and half where the first half four of our five Meeples face off in the classic strategy game Stone Age. After playing Stone Age we'll open up the games again to $5 and up Patrons to play on Board Game Arena for more fun and shenanigans.
Digital Board Game: Stone Age
Stone Age is an amazing strategy board game for up to four players. While it can be played with two or three, we find it best at four. You'll all get to watch the action.
Will Braden's atrocious luck with online dice improve at all? Will Phil's infuriating dice luck continue? Can Chris wild card someone into the king spot?
Will Shane be allowed by half the table to do Shane things (to Braden's incredible consternation if the dice don't turn on the Corrupt Overlord, as well)?
This should be a great game that involves strategy, luck, and the ability to adapt along the way. This should be a great time and you know our always awesome chat will be going nuts before chomping at the bit to get in there and have some fun during digital board game night, as well!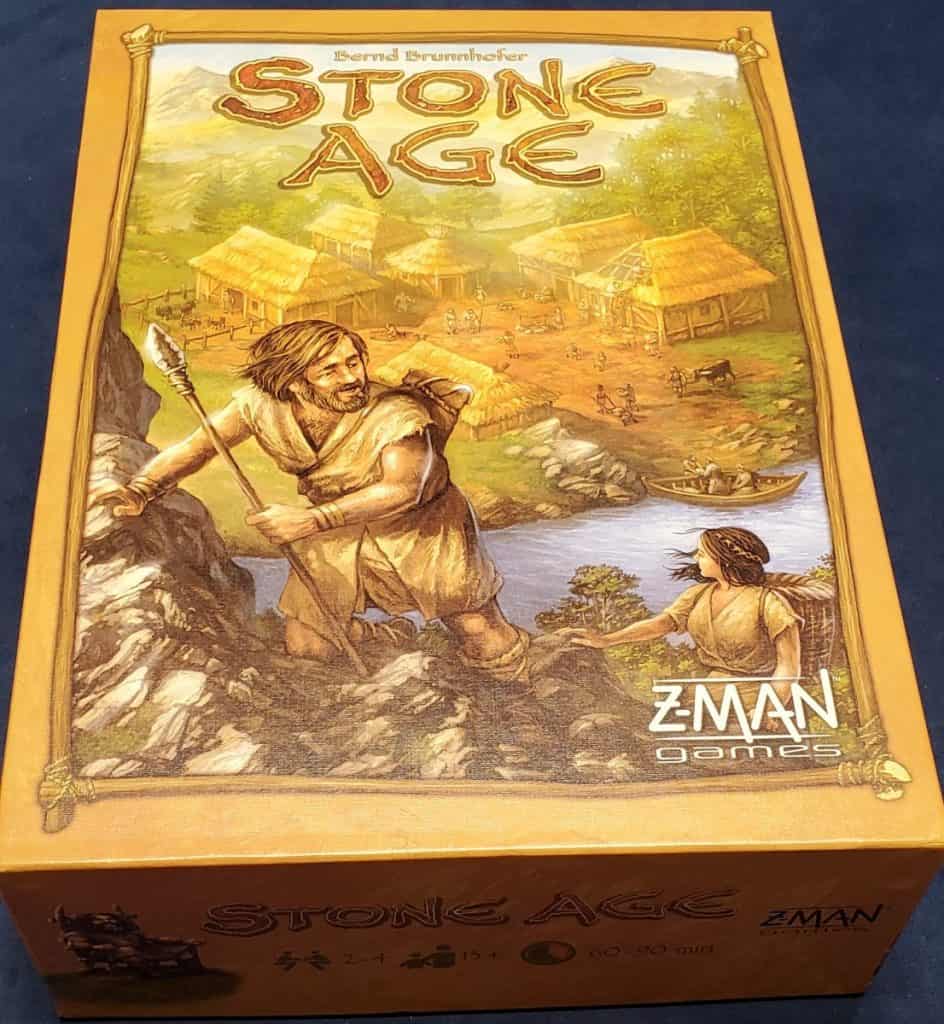 Then We Open It Up to Patrons
We plan on starting with a new game: Inca Gold. This is a multi-player game of luck and chance and with this group…well we'll see just how that goes. After several games of seeing how that plays chances are we'll be switching it to 6 nimmt! or 7 Wonders and keep the fun going at least until the 9:30 hour, and possibly Sushi Go if a few of our lovely Patrons need to leave early.
We're looking forward to seeing you all there!
Please Consider Supporting Us!
Subscribe to our YouTube Channel

Proud to embrace the locally created moniker of "Corrupt Overlord" from one of the all time great Lords of Waterdeep runs, Shane is one member of the Assorted Meeples crew and will be hard at work creating awesome content for the website. He is a long-time player of board games, one time semi-professional poker player, and tends to run to the quirky or RPG side of things when it comes to playing video games. He loves tabletop roleplaying systems like Dungeons & Dragons, Pathfinder, Werewolf, Fate, and others, and not only has been a player but has run games as DM for years. You can find his other work in publications like Level Skip or Hobby Lark.