Weeks might be going a little bit slower on the day to day basis – how y'all holding up under voluntary house quarantine? While we eagerly await the day where we can start meeting in person again, for now digital board game nights have quickly become an absolute blast. Sometimes making the most out of a rough situation turns out better than anyone could have hoped for!
Board Game Arena has been a fantastic website for being able to connect with out Patrons (we're up to 5 now – YAY AWESOME PATRONS!) and that Discord is hopping. We've also played some Stone Age (the Corrupt Overlord has been awesomely dominant on the online version) to let them enjoy time in our always amazing chat before bringing them on in for an all-out game.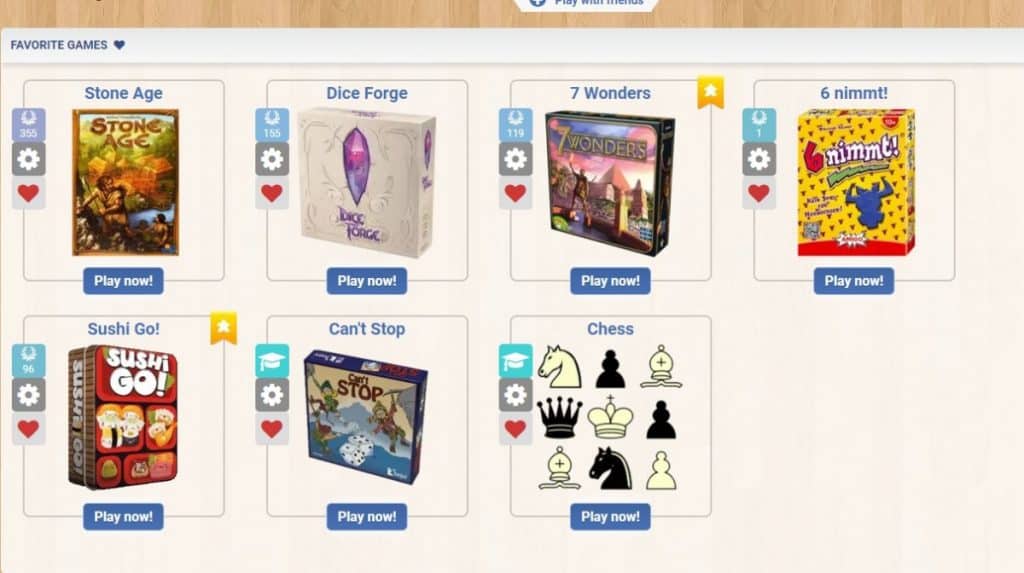 The recent weeks have been a blast. 7 Wonders, Stone Age, 6 Nimmt!, Sushi Go, and others have all been in the rotation recently. We are looking at expanding to more in the future, and we have been picking up Steam games and looking at other expansions so there will be no shortage of options going into the future.
We're also trying to figure out a good balance of shots to show the table and get our faces back up there. We've been having a lot of fun with the video game streams, but Thursday night game night remains an Assorted Meeples favorite. We will continue doing what we can to keep these nights fun and kicking.
So far there's been a great balance of winners and losers, a whole lot of games, and so much pain in Incan Gold. Needless to say, St. Christopher was not a particularly big fan – so many snakes and fire and zombies. And spiders and rock slides. This wasn't an especially friendly game to any of us.
Tonight is another game night though, and we're looking at some quick fun games for a half hour to an hour before kicking it open to our $5 Patrons once again and having an absolute blast.
There's a lot going on, so come join us and watch the fun, enjoy our always amazing chat, or join the $5 Patreon crowd and let's get in there!
Please Support Us!
Subscribe to our YouTube Channel
Great Board Game Articles You May Enjoy

Proud to embrace the locally created moniker of "Corrupt Overlord" from one of the all time great Lords of Waterdeep runs, Shane is one member of the Assorted Meeples crew and will be hard at work creating awesome content for the website. He is a long-time player of board games, one time semi-professional poker player, and tends to run to the quirky or RPG side of things when it comes to playing video games. He loves tabletop roleplaying systems like Dungeons & Dragons, Pathfinder, Werewolf, Fate, and others, and not only has been a player but has run games as DM for years. You can find his other work in publications like Level Skip or Hobby Lark.