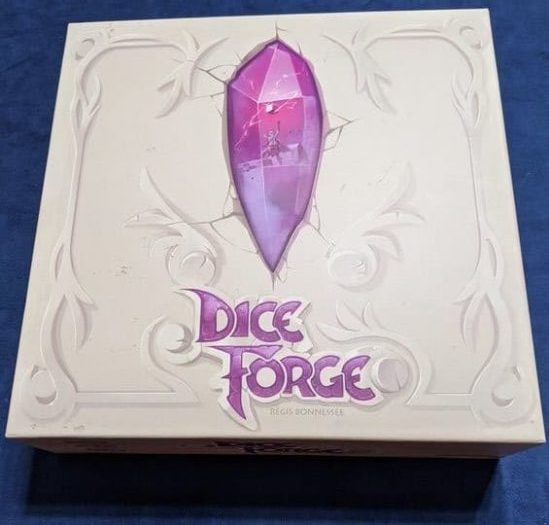 Hey everyone! We are kicking off the new year strong and man do we have some killer schedules lined up! We hope all of you will be joining us tonight for the weekly Thursday board game night.
We'll be kicking off tonight with Dice Forge, an awesome dice game where upgrades give the rest of us at least a fighting chance (in theory) against Phil and his bullsh*t dice rolling luck since we can all upgrade our dice and pursue different victory routes.
A 4-player game, we'll kick this off with the great and mighty Callahan on computer and assisting our wonderful chat admin (Thank you, TridentDragon!) before joining in for possibly a second game if the first goes fast, but if it runs long which is likely with this group of thinkers, we'll get him in for some zombie mayhem and fun with Zombie Dice.
Dice Forge is available on Board Game Arena so you can try it yourself online, or check out the rules video below.
Good Video on Dice Forge Rules
If there is time we will be jumping to Zombie Dice for our quick game. You won't need a rules video on this one as we'll be able to explain it all in roughly 60 seconds on stream.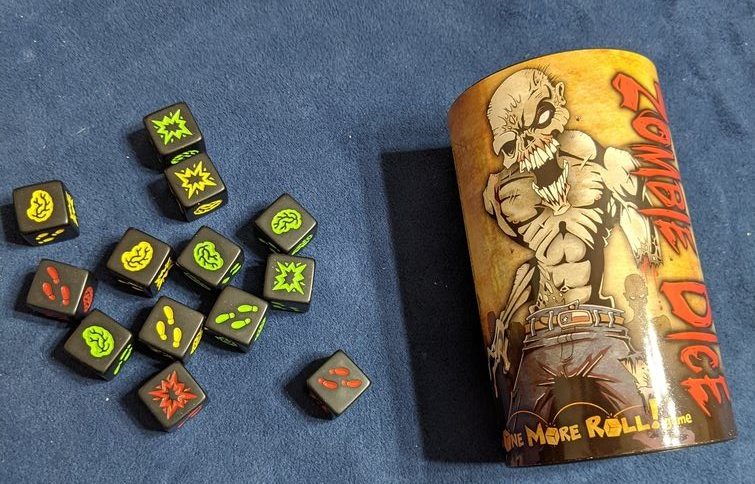 Looking forward to seeing all of you tonight! If you're not following us already on Twitch or supporting us on Patreon, please consider doing so. We really appreciate every bit of support and hope to see ya'll tonight!
Links for the Replay
Did you end up having to work? Miss the always entertaining action? We have the replay links right here so you can catch up on all the Thursday night fun! Who had the mightiest of all the forges? Who made the best and (hilariously) worst zombies? Watch the replay to find out.
January 9th Twitch Board Game Replay

Proud to embrace the locally created moniker of "Corrupt Overlord" from one of the all time great Lords of Waterdeep runs, Shane is one member of the Assorted Meeples crew and will be hard at work creating awesome content for the website. He is a long-time player of board games, one time semi-professional poker player, and tends to run to the quirky or RPG side of things when it comes to playing video games. He loves tabletop roleplaying systems like Dungeons & Dragons, Pathfinder, Werewolf, Fate, and others, and not only has been a player but has run games as DM for years. You can find his other work in publications like Level Skip or Hobby Lark.