Boy those weeks just keep flying by, don't they? While it was unfortunate our Corrupt Overlord couldn't make last Thursday's game due to illness, $10 Patron Madclaw (SHOUT OUT!!!) filled in and it was one extremely entertaining stream. That will have to continue to work its way back into the rotation.
Worship the Holy Hand Grenade (or the Concrete Donkey). DO IT!!!
So this week should be another good one. As I'm sure most of our readers know the annual Steam Sale was a highlight of what can undeniably be called a pretty rough year in 2020. We really loaded up on games that will show up on future Thursday group streams, individual Twitch streams by Braden and Shane, as well as future review videos & Patrons' night!
In other words, we've really loaded up the docket with more options.
So what's up for this week?

Oh, yeah. Played by several of our Patrons as well as about half of our group, everything those of us who haven't played Castle Crashers have heard is nothing but good things. Often in the excited tones of gamers who are truly excited about the positive experiences they've had from some truly great game play.
Add in a nice break playing a great co-op game on stream that has Newgrounds route from the really old days and we've got something spicy going on!
And that sounds really awesome to me.
So tonight Patrons, followers, friends, you get your wish. We will be playing Castle Crashers and some new guys will be getting broken in for the very first time.
This looks like a blast. If past reviews are any indication, this should be what we refer to as: "A Good 'Un."
Newest Table for Two Episode on YouTube
Phil and Heather's two person YouTube show continues. Personally I love the 2-person games as it provides a lot of interesting games that I just don't run into all that often since I'm more of a group gamer.
The newest episode was a great one on one game that I've never even heard of before now. Check it out on YouTube!
Yee-Haw! That Was a Stream!

Our favorite Corrupt Overlord needed a bit of a thinking break from Kindergarten (so happy I got to type that sentence) so he played a session of West of Loathing on his Tuesday night Twitch stream. And yee-haw was that a TON of fun! A fantastic game with remarkable music, really clever attention to detail, and strangely enjoyable art as you control a stick figure cowboy (or in this case cowgirl) heading out West to make a fortune, fight the undead, and defeat demonic cows with an alcoholic sidekick.
Seriously, how can you not be sold after that last sentence?
So follow Sally McWhisky with her sidekick the drunken Doc Alice, and horse William Defoe as they do…whatever a group like that is going to end up doing.
You can catch the replay on the Twitch stream, and Shane enjoyed the game enough he is almost certainly going to be eyeing some extra streaming sessions in the short term future. Since he'll be balancing this and of course the awesome return of:

Because, yes, somehow Tuesday can be even worse than Monday. The great games are coming out in force!
The World Must Be Saved!
Shane is not the only one hitting the streams hard. The classic RPG train has been a delight to watch and Braden keeps it going as he is rapidly approaching the end of of his Lufia II playthrough.
Having already gone through Chrono Trigger and Final Fantasy 6, what will he choose next? Maybe one of the many Breath of Fire games? Perhaps something of a Zelda flavoring?
Who knows – but right now you have one of the all time classics heading towards its conclusion as Braden streams again on Twitch Monday at 6:30 p.m. and on.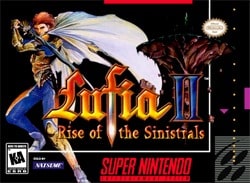 Are You Ready?
Another great week is set to go. Only half of us have played Castle Crashers before but everything that we've heard has been good. This is one that a lot of people are excited about so it should be a fun one to play and stream.
Upcoming Schedule
For those of you who were wondering what's coming up, here's a little taste of what we have planned for the month of July!
Group July Events
July 10th: Patrons Night – looks like Ultimate Chicken Horse this week!
July 16th: Breaking out Splendor as Phil begins his vacation
July 23rd: We're visiting Boardgame Arena once again to play Stone Age and possibly a game or two of Coup depending on how quickly that game goes by
July 24th: Patrons Night – Always a blast!
July 30th: Small World as we're expecting to welcome Phil back
And of course Braden streaming every Monday night with Shane streaming every Tuesday night. It's a good system.
Please Support Us!
Subscribe to our YouTube Channel

Proud to embrace the locally created moniker of "Corrupt Overlord" from one of the all time great Lords of Waterdeep runs, Shane is one member of the Assorted Meeples crew and will be hard at work creating awesome content for the website. He is a long-time player of board games, one time semi-professional poker player, and tends to run to the quirky or RPG side of things when it comes to playing video games. He loves tabletop roleplaying systems like Dungeons & Dragons, Pathfinder, Werewolf, Fate, and others, and not only has been a player but has run games as DM for years. You can find his other work in publications like Level Skip or Hobby Lark.