Well we kind of figured this day would come sooner rather than later. However, based on the response last time, we assume y'all will be thrilled with it! As we continue to think about things, and pine for the days where we can meet in person to talk smack up close. So we have to go all Avatar and talk smash through violent foul-mouthed worms. That's right, folks, we'll be playing Worms W.M.D. again!

The fun will continue with part II of Worms. Now that most of us have a feel for the controls, get how crafting works, and just enjoy the stupid shenanigans that come with a great game. This might not be quite the same thing as meeting in person but the fun, the interaction, the utter chaos as we go at each other making and breaking alliances…it's not a bad substitute.
The first game was fantastic and went over well. We said this was going to become a regular rotation for the time being and well, welcome to this part of the regular rotation!
Old Man Callahan Must Worship The Grenade!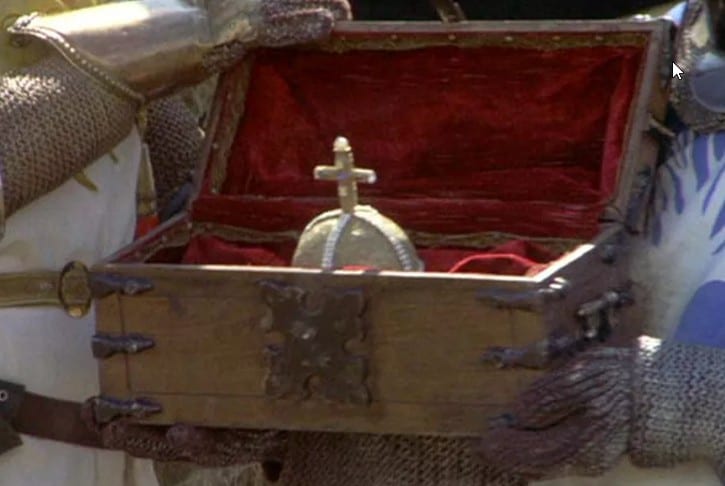 Besides, I've made Phil worship the grenade. I made Braden worship the grenade. Come on, Callahan. You must worship the holy hand grenade. And yes, I'll suicide a 100 health worm to kill a 2 health worm (again) to do it. Walk to the light. Then you'll hear a blinding flash and never hear or see anything again. Other than maybe an eternal ringing…
Should be a great game and we're looking forward to breaking it out. Steam actually has it on sale right now so you should go pick up the bundle if you don't have these delightful games already.
Join us for the fun. It should be a blast! Dang it, that pun was unavoidable.
So What Else Is Happening?
The long awaited Tharsis review comes out next week on the website and it should be a doozie!
Shane is streaming Kindergarten on Saturday morning
Braden put up a new video on Patreon. Check it out. What you're not a Patron? What??? It's only $1 to join the crew that includes a truly rocking Discord, or $5 a month to game with us multiple times a month!
More great blog articles published recently and even more coming up
There will be an incredible amount of new YouTube content coming out in June and July as we switch over from gameplays to different styles and topics. We think you'll love the shift!
All kinds of trouble. You'll just have to stick with us to find out!
Please Support Us!
Subscribe to our YouTube Channel

Proud to embrace the locally created moniker of "Corrupt Overlord" from one of the all time great Lords of Waterdeep runs, Shane is one member of the Assorted Meeples crew and will be hard at work creating awesome content for the website. He is a long-time player of board games, one time semi-professional poker player, and tends to run to the quirky or RPG side of things when it comes to playing video games. He loves tabletop roleplaying systems like Dungeons & Dragons, Pathfinder, Werewolf, Fate, and others, and not only has been a player but has run games as DM for years. You can find his other work in publications like Level Skip or Hobby Lark.