We're already half way through the year. Isn't that wild? We're still making the best of things. Wishing Pheeeeellllll and his lovely family the best and safety during their vacation. Meanwhile those of us who need to stick to strict self-isolation are ready to bring you another night of online game shennanigans.
Those of you who have been with us a while might recognize this one. We'll be playing Splendor!
Splendor is a fantastic board game that is a lot of fun. Originally this was part of a two game night that also involved Munchkin. You can check out that original December Twitch stream HERE and marvel at how (somehow) we're actually so much more professional now than that original setup, lol. There is an online version of this game and we are looking to break it out once again!

In Splendor we are vying as merchants (assuming Venice but I might just be making up that detail) who are collecting precious gems represented by tokens in order to buy gem contracts (represented by cards). Some cards just provide gems you can use at any time towards buying another card, and some have points. The support of nobles can be won by being the first merchant to get the right combination of cards, and each noble is worth 3 points.
The game ends once someone hits 15 points. The turn is finished out, and the merchant who manages to beg, trade, lie, and steal up to the most points by the end wins!
In the first game the Corrupt Overlord declared himself master merchant of Venice and promised an incredible gala via old Renaissance European masked Carnivale style.
Who shall prevail this time? Will the new gala possibly be as good as the party of old? Only one way to find out as we jump into another game of Splendor.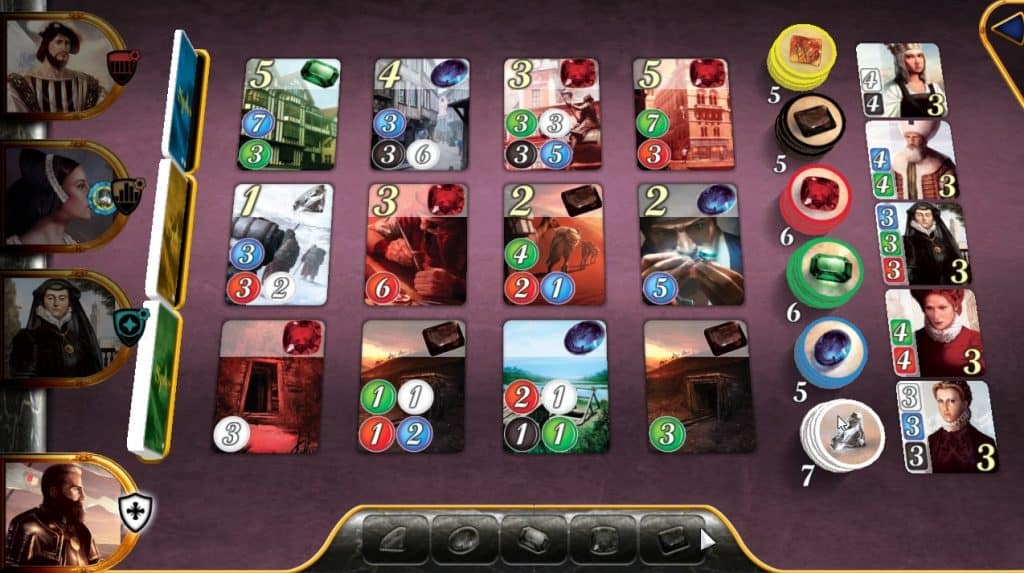 Subscribe to YouTube!
Another wonderful episode of Table for Two is up and we can't wait to see who comes out ahead in the current Phil vs. Heather scorecard. In the fifth episode of the YouTube Show they are playing "Spirit of the Forest."
It's a great game and a great episode. Make sure to subscribe so you don't miss a thing.
Upcoming Schedule/Events:
July 23rd: We're visiting Boardgame Arena once again to play Stone Age and possibly a game or two of Coup depending on how quickly that game goes by
July 24th: Patrons Night – Always a blast!
July 30th: Small World as we're expecting to welcome Phil back
August at some point: Special surprise, TBD (because, professional)
And of course Braden streaming every Monday night with Shane streaming every Tuesday night. It's a good system.
Please Support Us!
Subscribe to our YouTube Channel

Proud to embrace the locally created moniker of "Corrupt Overlord" from one of the all time great Lords of Waterdeep runs, Shane is one member of the Assorted Meeples crew and will be hard at work creating awesome content for the website. He is a long-time player of board games, one time semi-professional poker player, and tends to run to the quirky or RPG side of things when it comes to playing video games. He loves tabletop roleplaying systems like Dungeons & Dragons, Pathfinder, Werewolf, Fate, and others, and not only has been a player but has run games as DM for years. You can find his other work in publications like Level Skip or Hobby Lark.