All of us love gathering around the table for a great game of D&D, but sometimes you just have to Discord/Skype in or run a game online when life gets in the way and your core group has members all across the country (or world). In this case you need a good online game and when you have personalized virtual D&D tokens for each player and for your core NPCs or big bad enemies, it just helps re-establish some of that immersion into the game world.
Custom tokens are a major part of this process. While there are plenty of generic tokens out there that work just fine on online maps for an orc raiding party or a mess of goblins, something gets lost in the experience when your group's cleric is just a generic cleric token, your fighter a generic fighter, etc.
Custom online D&D tokens are a great way to give each player their appearance, to bring those grid maps online to life, and to make the game a more memorable experience for all your players. The good news is that you don't need to grab a subscription service or pay for expensive software.
There are several great online token makers for Dungeons & Dragons that are completely free including Roll Advantage, Tactical Tokens, and The Fateful Force VTT.
Let's dive into each one, showing you what your options are, the pros and cons of each, and help you customize your online game into a memorable experience your players aren't likely to forget!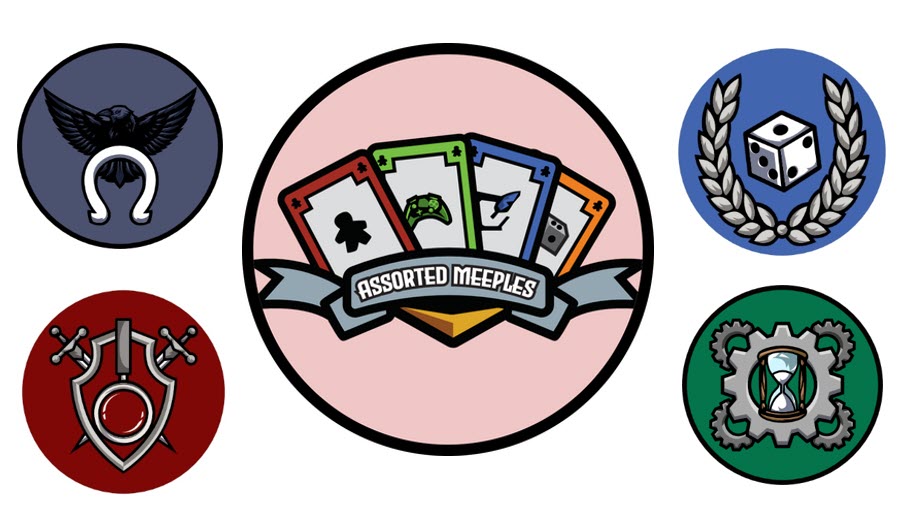 Examining The Best 6 Free D&D (TTRPG) Token Makers Online
These tools can vary quite a bit, but for the ones we accepted they had to have a few things in common.
They had to be easy to use (having Shane test technology is a great way to see how idiot proof it is)
They had to create good looking tokens
There had to be some level of customization
They had to be free
They could not be cheaper/simpler versions of a free token maker someone else did better
With those in mind there were still several great options out there that meet all of these standards, so let's dive into our top rated free token makers for D&D (and other TTRPGs) online.
Roll Advantage Token Stamp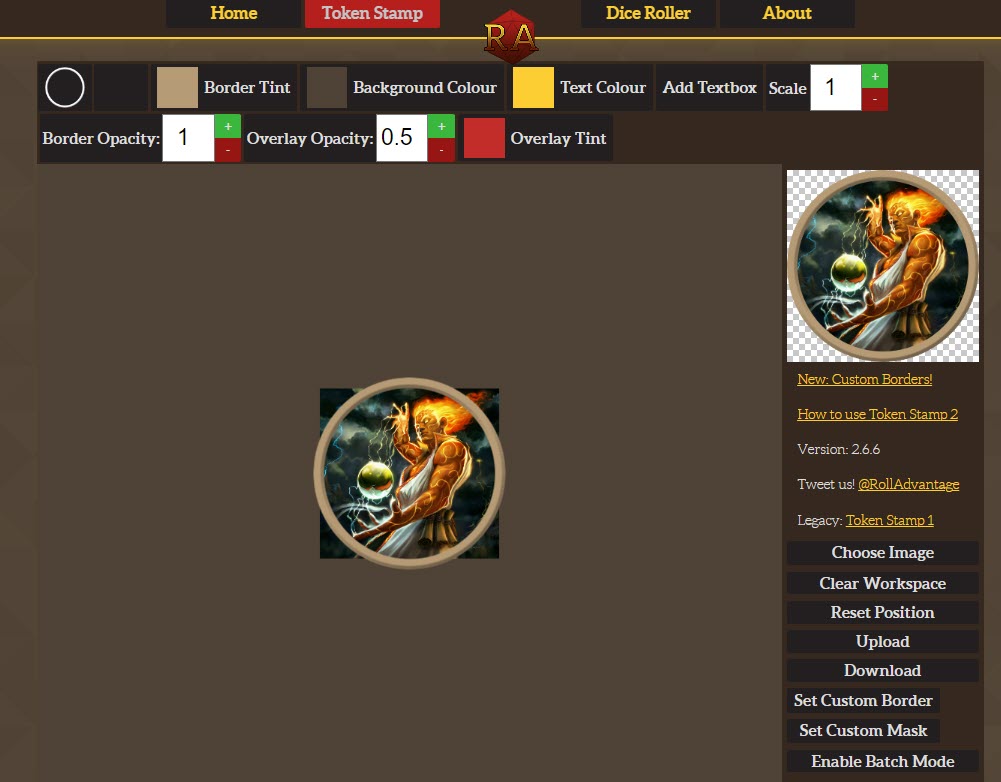 Token Stamp is a free online token maker provided by Roll Advantage. This is a great tool that allows you to change whatever you want. The border color, the background color, and it allows Text on the token, which some free token makers don't allow. I like this immensely as it allows you to mark character names or even put on descriptions if you like to homebrew monsters for your group or run mystery style sessions.
The preview in the upper left hand section is great because it lets you see the changing effects of what you're changing, and the link to their tutorial for how to use each section is a nice touch since it means if you get stuck trying to trial and error out a problem, with one click you can read everything they've put down about how to use all the various bells and whistles this token maker includes.
I'm of the opinion that the Roll Advantage Token Stamp is the best single D&D Token maker. It's easy to use, exports files in PNG to give you the best definition and detail, and is just a great easy to use tool that lets you create fantastic online DnD tokens, all for free.
That's a pretty good deal as far as I'm concerned.
Try out the Roll Advantage Token Stamp
The Fateful Force VTT Token Maker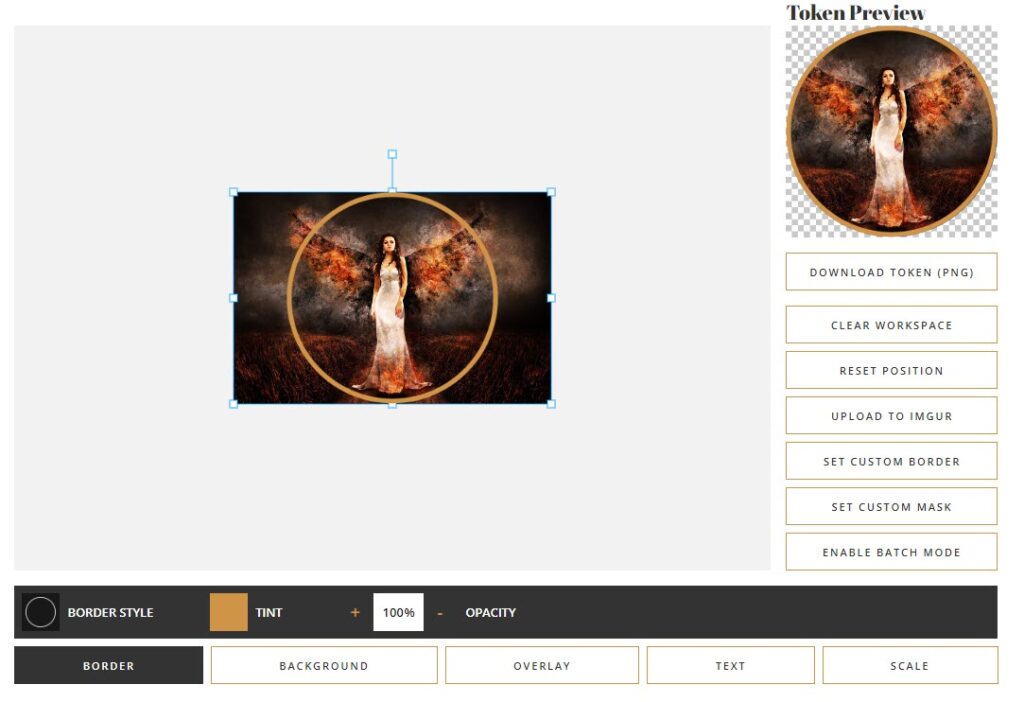 The Fateful Force VTT Token Maker is another excellent choice, and if Roll Advantage is #1, this is a very close silver medal. For some people it might even be preferential in that a little additional simplicity means you can't do quite as much with the detail work, but not everyone cares about all the extra detail work that can be done with Roll Advantage so this could be a bonus.
Add in the fact that Fateful Force is very easy to use, has a clean interface, and allows you to upload your tokens straight to imgur and there's a lot to like about this free online token maker.
They also offer many pre-existing tokens to players for free, giving you a wide array of options to use, customize, or just ignore as you see fit. That's a great resource for TTRPG players who want to be able to create custom digital tokens for their online games.
Try out The Fateful Force VTT Token Maker
DnD Campaign Planner Token Maker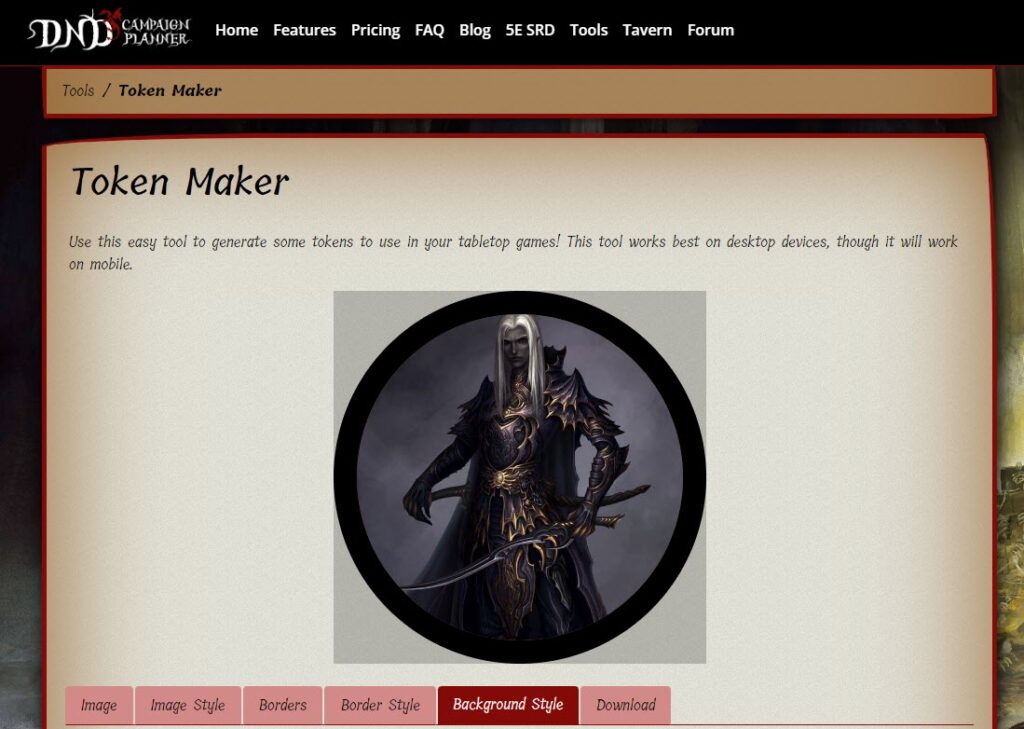 This is a simple little online Token maker that has some really cool customization features. There are some really old school sketch art examples that are free to use and can bring in some great gritty detail to an NPC's appearance, or you can customize all of your own. There are fewer bells and whistles with the free version (there is an expanded premium version) but the Campaign Planner Token Master is an excellent tool to create online DnD tokens.
There are two particular potential weaknesses here that you'll want to know about. This token maker doesn't play nice with WEBP formats of photos, and unlike the free online token makers higher up on this list, the Campaign Planner Token Maker can have problems on mobile devices. This is a token maker that works best on PC.
Try out the DnD Campaign Planner Token Maker
Tactical Tokens Fast Token Stamp Maker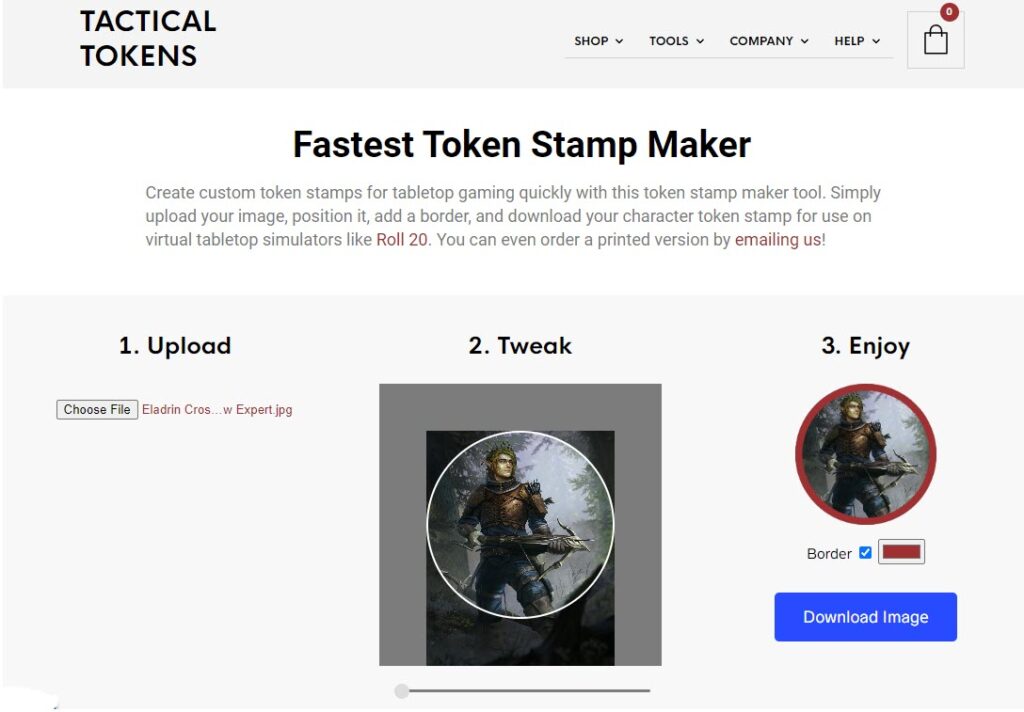 The Tactical Tokens tool is actually a pretty cool streamlined virtual token maker that is perfect if you have the pictures you want to make a bunch of online tokens for an upcoming game. Tactical Tokens has pretty much no bells and whistles but offers a fast, simple way to upload a picture, size it down to the most common token size, and download/upload the finished token.
Simple, fast, to the point.
Try out the Tactical Tokens Fast Token Stamp Maker
RPT Tools Token Tool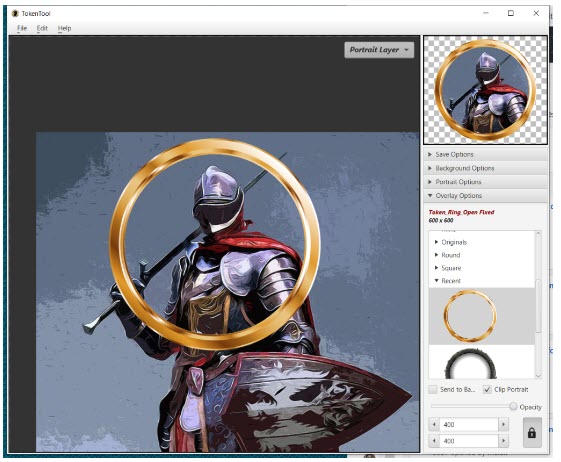 The RPT Tools Token Tool is a bit different among the online token creation tools, because it's actually a free program that you download. Instead of uploading a picture and then downloading the finalized digital token you make, you get the software program so you can make tokens on your computer or smartphone offline.
This is a pretty cool tool because it makes creating tokens pretty simple while also offering an array of in-depth options for making really sophisticated tokens if you want, or just keep it simple. The ability to move these tokens to many unconventional formats will be a plus for some DMs and creators.
Take a look at the page below and see if this is a tool you might be interested in.
Try out the Token Tool from RPT Tools
2 Minute Tabletop Token Editor
The Token Editor from 2 Minute Tabletop is interesting and takes another approach. You don't have the ability to import pictures, but there are basic toon-ish designs of all kinds of heroes and creatures. Look through them, pick one you want, and then you can customize its look with the tools to make it look the way you want.
The lack of being able to use your own photos knocks this to the bottom of your list, but if you don't mind the somewhat cartoonish pictures and you don't want to look for dozens or hundreds of pictures you need to make a ton of digital tokens then this is a great alternative tool.
Definitely worth having a look as this can be useful when you don't want to do a lot of work,
Try out the 2 Minute Tabletop Token Editor
Bonus Option: RPG Maker
This won't apply to that many people, but for programmers who like designing their own games on RPG maker, or for those of us who have dabbled on little projects and like creative options, RPG Maker has the tools built in to create your own tokens that can then easily be exported for use on whatever online board, map, or gaming system you're using.
This is also an excellent tool for using existing assets to customize maps that actually fit your narrative instead of having to settle for the closest you can find.
While maybe not it's intentional use, for online DMs who want some more customization, this is an interesting option.
Plenty of Great Free Online D&D Token Maker Options
While there are paid D&D Token Makers that do offer some additional bells and whistles, or are explicitly tied with maps and a VTT account that makes it easy to upload, there's no reason for them. These free online token makers are perfect for D&D, Pathfinder, or the online TTRPG of your choice and give you plenty of options to customize your tokens so they look the way you and your players want them to look.
So explore what these tools have to offer, make sure to create some awesome online D&D tokens, and enjoy your online game with your spiffy new player and NPC tokens!
Other DnD Resource Posts You May Love
Proud to embrace the locally created moniker of "Corrupt Overlord" from one of the all time great Lords of Waterdeep runs, Shane is one member of the Assorted Meeples crew and will be hard at work creating awesome content for the website. He is a long-time player of board games, one time semi-professional poker player, and tends to run to the quirky or RPG side of things when it comes to playing video games. He loves tabletop roleplaying systems like Dungeons & Dragons, Pathfinder, Werewolf, Fate, and others, and not only has been a player but has run games as DM for years. You can find his other work in publications like Level Skip or Hobby Lark.