Finding great music that you can use for Twitch streams, YouTube videos, and other creative online projects can be a pain – especially for those of us who don't have any ability, training, or talent to make our own. There are free to use options out there, but many video game fans who have fallen in love with Stardew Valley and its amazing soundtrack have wondered: Can you use Stardew Valley music in YouTube videos?
Eric Barone, aka ConcernedApe, the creator of Stardew Valley, has publicly stated that all creators are free to use Stardew Valley music for videos, livestreams, and other creative projects.
Since ConcernedApe created every music track himself for use in the game, he has the full copyright to all of his music and full ability to grant these rights to other creatives to use.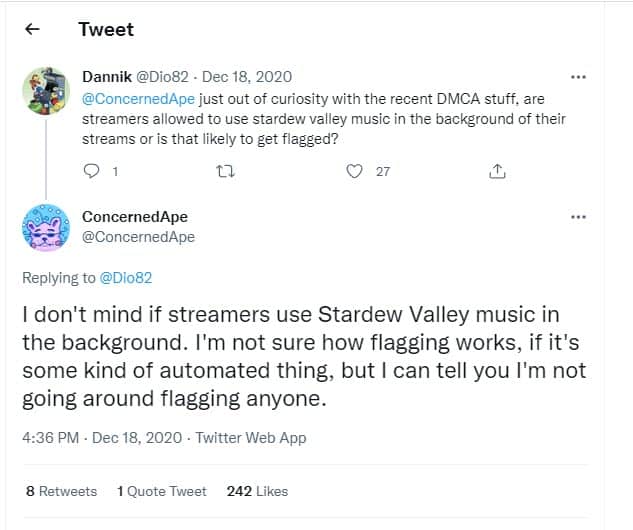 In fact, this Twitter declaration from his account shows that not only does he have no problem with you using Stardew Valley music for YouTube videos, but he also asks anyone who gets flagged or even knows of anyone who gets flagged by Twitch or YouTube to let him know as that would be a problem since he owns the copyright to all his music and has stated it's okay to use.
Take this follow up Tweet where he explains exactly that!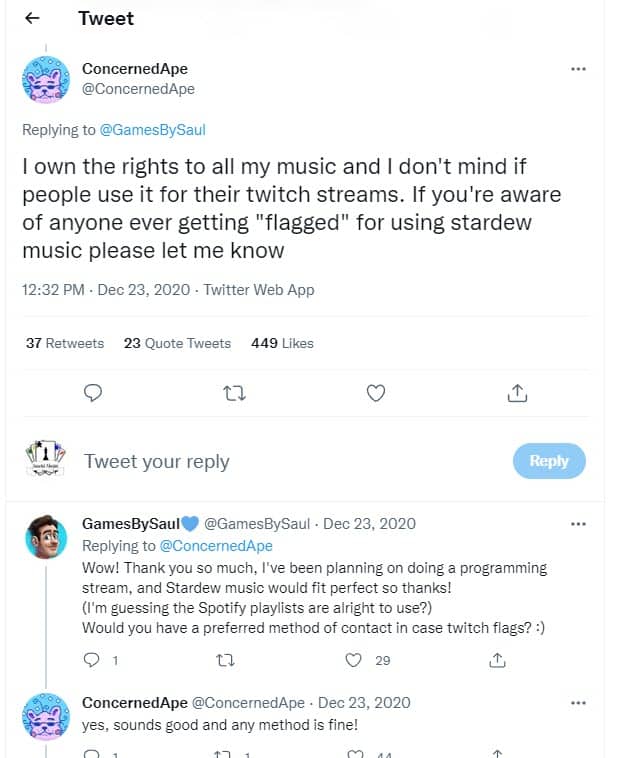 Many YouTubers Using Stardew Valley Music in Their Videos
Many streamers and YouTubers have done just that. Not only are there many Stardew Valley YouTubers and Twitch Streamers who play with the music going on in the background but also classic Stardew YouTubers who helped start it all years ago but have moved on to other games since then, like Dangerously Funny, aka DF, on YouTube, sometimes has Stardew Valley music playing in the background of his YouTube videos on other games.
And why not?
It's fantastic relaxing music that sounds great and is perfect for background, so many former Stardew streamers still use it just like many current ones do.
Whether using it for live streaming, playing the game itself with music on, or using it as background for a YouTube video, thanks to the kindness and generosity of Eric Barone, aka ConcernedApe, you are allowed to use Stardew Valley music for your videos, livestreams, and other similar projects.
And that is pretty freaking cool!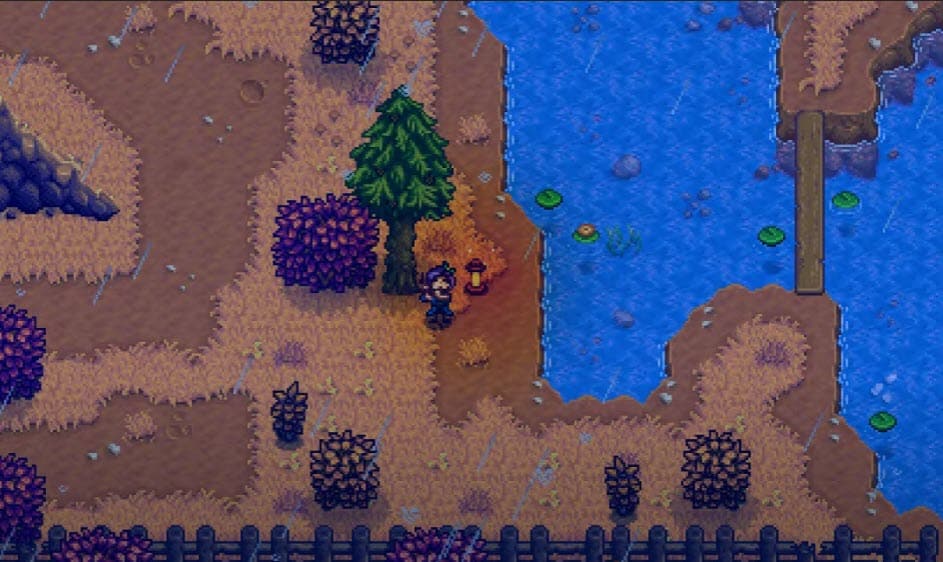 Using Stardew Valley Music in Your Videos – In Conclusion
It's hard to argue with the idea that the wide arrange of songs and compositions that make up Stardew Valley are going to beat out the majority of other free to use options. The game is amazing in every way, including its original music, and ConcernedApe's encouragement to streamers and YouTubers to feel free to use the music as background to their streams or videos.
This is a fantastic option for online creatives and keeps you from having to buy music rights or look at free use music libraries to find the right tune. Stardew Valley music is a great option and you can use it with the creator's blessing – so in a world full of DMCA claims (many of them extremely questionable), why wouldn't you use this amazing music for background to your own videos?
Other Video Game Articles You May Love
Proud to embrace the locally created moniker of "Corrupt Overlord" from one of the all time great Lords of Waterdeep runs, Shane is one member of the Assorted Meeples crew and will be hard at work creating awesome content for the website. He is a long-time player of board games, one time semi-professional poker player, and tends to run to the quirky or RPG side of things when it comes to playing video games. He loves tabletop roleplaying systems like Dungeons & Dragons, Pathfinder, Werewolf, Fate, and others, and not only has been a player but has run games as DM for years. You can find his other work in publications like Level Skip or Hobby Lark.