There's a lot to love about the systems that the Kingdom video games use and if you've spent even a few minutes building up a camp, it's not too hard to see why. Fans of old school digital pixel art get the full retro feel of a game that is lovingly done right while also experiencing stunningly beautiful graphics in both the background and the forefront.
There's a reason a relatively simple and short original game (Kingdom, now known as Kingdom: Classic) would go on to spawn multiple sequels including Kingdom New Lands, Kingdom Two Crowns, and Kingdom Two Crowns: Norse Lands, with many more expected to come in the future.
They know how to make retro pixel art look absolutely beautiful in truly unique ways, but although the game is great there's a basic question so many players have: how can you undo a worker order when you don't want it to go through in Kingdom?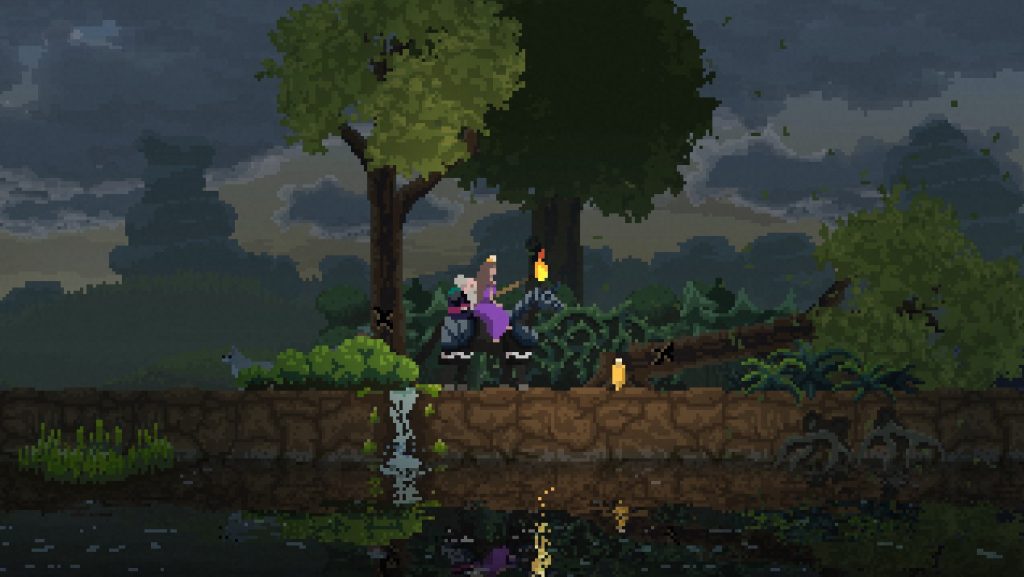 Can You Undo A Command In Kingdom New Lands?
No. You can't cancel a command in Kingdom New Lands.
Common Problems I Wish I Had a Cancel For
Accidentally set a raid on a portal while trying to upgrade the wall
Accidentally set a tree for destruction that will destroy a vagrant camp or merchant camp
Setting a new wall up by accident so far from my base I thought building was impossible (especially horrific during a blood moon)
These are some of the situations that every player of Kingdom has run into. The developers are strongly with the "This is an unforgiving world" route. And this does fit in with the tone and feeling of the game.
I don't want to call it a rogue-lite, because that's not really correct, but it does share many of the same gameplay tendencies.
Most of us have found ourselves in the situation of the picture below, where we got a bit happy with telling the workers to chop all the forest, and are now facing the unfortunate situation of having a camp where we can recruit refugees disappear, or a merchant disrupted.
This opens up the question all of us who have played any of the Kingdom video games have asked at one point or another: can you cancel a command in the game Kingdom New Lands…or any of the Kingdom games, for that matter?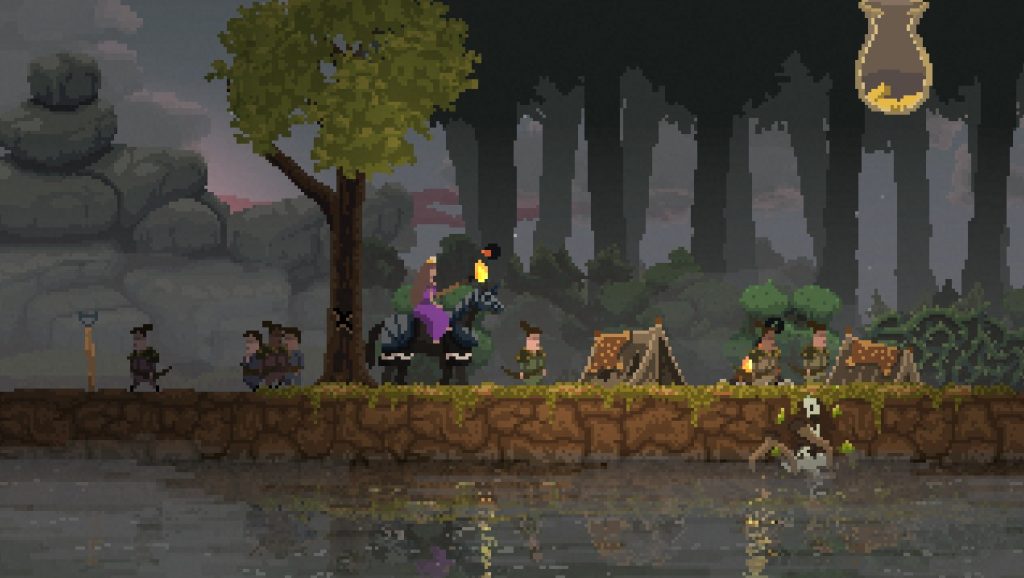 Unfortunately the answer is no, and this decision isn't a bug, it's not an overlook, it's part of what the developer intended for the game. There is no way to cancel an order or undo an action in Kingdom New Lands.
Can You Undo A Command in Kingdom Two Crowns?
Two crowns further develops the game and continues to do incredible things with pixel art, as you can see from the Kingdom Two Crowns screenshot below.
a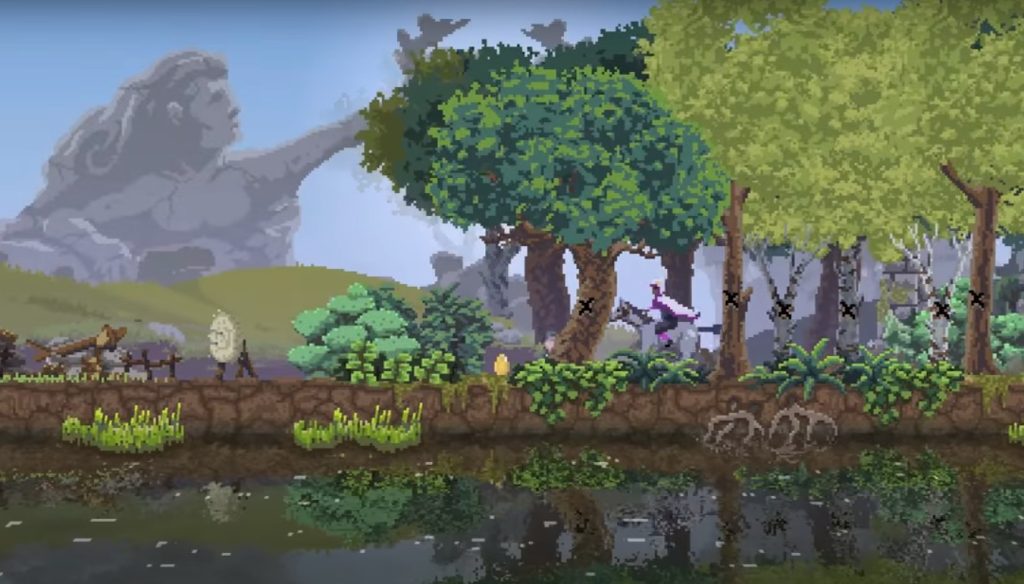 There's no plan to add a cancel command to Kingdom Two Crowns any time in the near future.
Can You Undo A Command in Kingdom Norse Lands?
Kingdom Norse Lands follows the same command format as the others. For all the changes, and there were many that went beyond skin deep, this awesome Norse take on the classic Kingdom games has the same "No take back" attitude towards commands that has frustrated some players in previous installments.
You can't undo a command in Kingdom Norse Lands nor can you cancel a worker action.
As much as many players would love to see it (and be willing to pay an in-game penalty for it), there is no mechanic to cancel an action in Kingdom Norse Lands, either.
In Conclusion
There aren't a lot of complaints when it comes to the Kingdom games. The biggest complaint with Kingdom the Game was that it was so short. There was something charming about the game that instantly grabbed fans who wanted more…and more…and more! The Kingdom series of video games offers a delightful and unique experience that many games (retro or not) will love.
But yes…for the love of god…PLEASE add some type of basic undo function. Even if it was a limited time, took money to cancel type of mechanic that would be absolutely loved by all of us who scuffed a run through by accidently destroying the only camp we could recruit easy manpower from or a merchant when winter was creeping near.
Although based on the developer response – this isn't likely to ever be a feature.
Unfortunately at this place there is no take-back mechanic with the initial game in all its versions. You can not undo a worker order in the Kingdom games.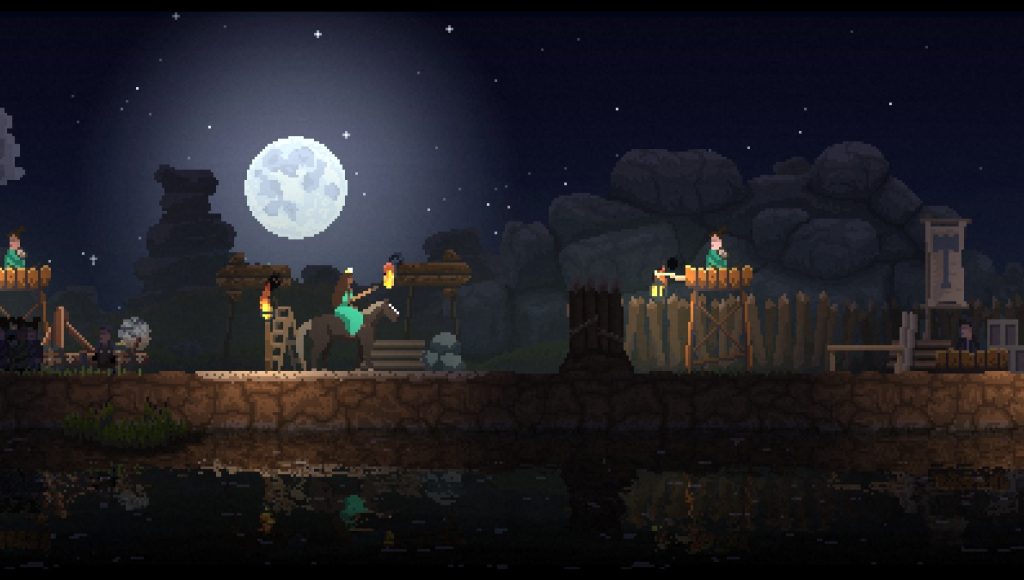 There's no question that the ability to cancel a command is the single most highly requested feature for these games.
Other Video Game Articles You May Like
Thanks for reading!
Proud to embrace the locally created moniker of "Corrupt Overlord" from one of the all time great Lords of Waterdeep runs, Shane is one member of the Assorted Meeples crew and will be hard at work creating awesome content for the website. He is a long-time player of board games, one time semi-professional poker player, and tends to run to the quirky or RPG side of things when it comes to playing video games. He loves tabletop roleplaying systems like Dungeons & Dragons, Pathfinder, Werewolf, Fate, and others, and not only has been a player but has run games as DM for years. You can find his other work in publications like Level Skip or Hobby Lark.