While browsing for a new and cozy simulation game, Sakuna of Rice and Ruin catches your eye. It hosts an interesting combination of puzzles, action, war, and survival simulation – features that would typically be in separate games. Is this worth it to add to your collection? What is Sakuna of Rice and Ruin all about?
Sakuna of Rice and Ruin is a Japanese simulation game worth playing for fans of JRPG and Farm-Life sims. It is similar to games such as Graveyard Keeper and Rune Factory. The player conquers quests and monsters and follows a storyline while maintaining a homestead. This game is a diverse addition if the player enjoys simulation games.
We have done the research and have everything you need to know about this awesome game! To understand more features of Sakuna of Rice and Ruin, who this game is best suited for, the history behind it, and its combat features, continue reading below!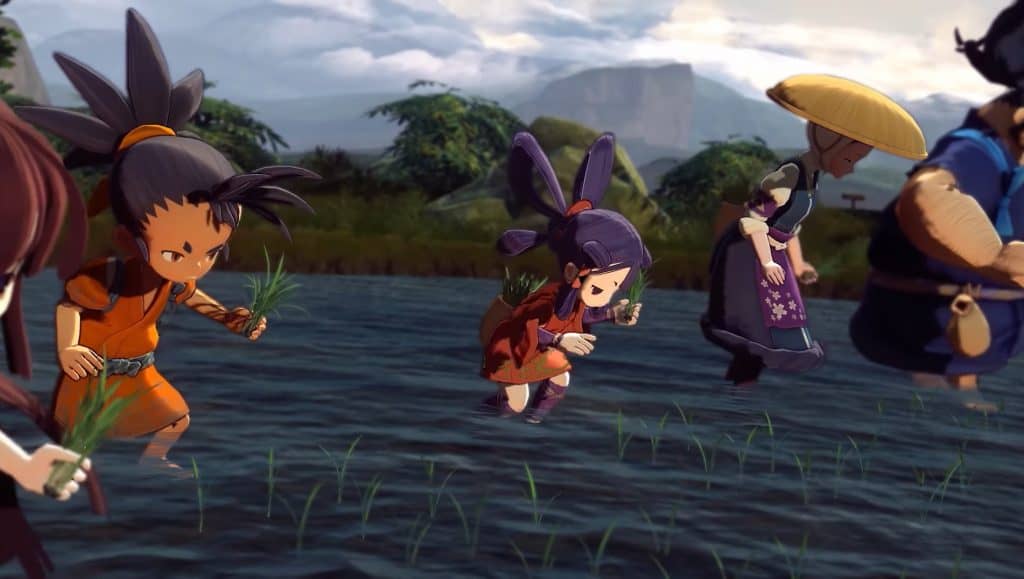 What Is the Story of Sakuna of Rice and Ruin?
The story of Sakuna of Rice and Ruin follows Sakuna herself, a spoiled harvest goddess who is banished from her heavenly home. She is sent to live on an untamed island that is filled with demons.
She must rediscover who she is, harvest against the elements, protect herself against monsters, and cultivate rice – the keystone to her power. She has characters by her sides such as Tama, her guardian, and a group of outcast humans. Together, they must join each other in taming the landscape and living beings of this cursed island.
What makes this game so refreshing is that it is based on Japanese mythology. Before its release, not much was known about it other than that Sakuna of Rice and Ruin was an action game with some farming features, created by Vanillaware, a Japanese video game developer. The screenshots were beautiful and small press releases hinted at a uniquely fascinating game.
After five years of intense development and a delayed release, this game was completed and ready for sale on November 10, 2020. This game was developed by Edelweiss and published by Marvelous Entertainment, and for many players the long wait was well worth it as it blew away previous expectations.
Sakuna of Rice and Ruin Game Trailer
What Features Does Sakuna of Rice and Ruin Have?
Sakuna of Rice and Ruin is not a cheap game, but it brings an interesting and unique mix of JRPG, life-sim, and even hack and slash for a unique gaming experience. You are able to use farm tools as weapons in refined side-scrolling platform action. The animation is quite detailed, and this is a 3D simulation gameplay. You work to create your very own home in the vast wilderness.
One noted feature is that during combat, not only are there quick and heavy attacks from Sakuna, but you can easily smash your enemies into each other. These techniques are charged by an SP meter that refills over time, meaning that you must use these actions sparingly as they are costly to your character's health when used regularly.
To combat this issue, Sakuna has a magical scarf, known as her "Divine Rainment," that had its own set of enduring skills to help in her battles. It allows you to pull herself towards objects in her path, which helps with travel as well as battling your fellow island denizens.
As you zip around the screen using the Divine Rainment, you have a brief moment of invulnerability, meaning that your opponents briefly cannot harm you. While this invulnerability is short-lived, it is a great way to dodge damage caused by your enemies when timed correctly.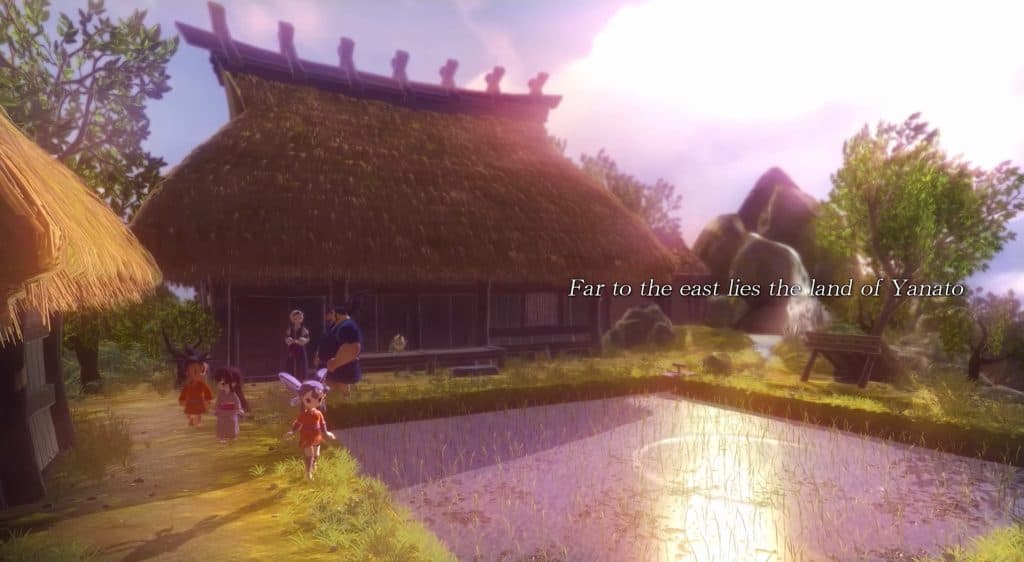 This game started selling at just under $40 during its initial release but is now a solid $29.99 for Switch from Amazon. The price is often comparable, but a couple dollars lower for the PS4. However, as the years have gone by you can find this game for as little as $15 from second-hand video game websites. The price could even be as expensive as $53.59 from some sellers.
For Steam users looking to play on their gaming PCs, the price tends to be $29.99 when it is not on sale, but 20% off during major sales isn't uncommon, saving you roughly $6 if you're patient.
One interesting factor in your gameplay is that while you can depend heavily on Sakuna's magical scarf, it is very reliant on objects around you. Meaning that if you clear all enemies or objects on your screen, you will have no way to use your Divine Rainment.
So, while it is tempting to successfully clear all enemies and boxes or to run away from objects, you unfortunately need them for your strongest techniques. This is an interesting conundrum, as you'll need opposition to make use of your gifts, but it is something that sets Sakuna of Rice and Ruin apart from others.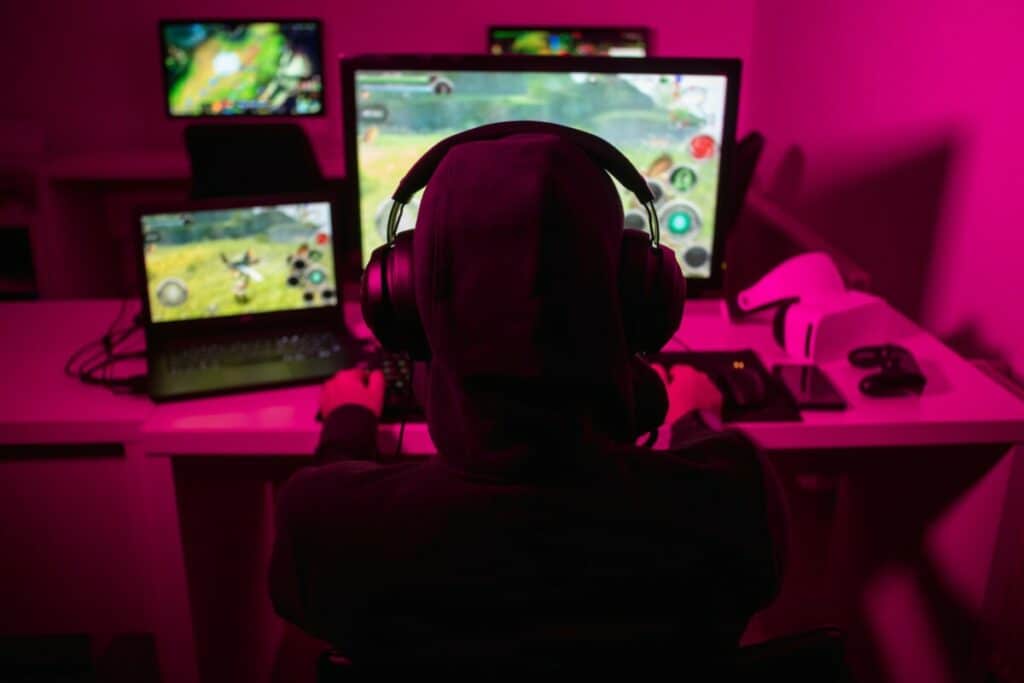 How Are Other Gamers & Critics Rating It?
Fellow game players online are noticing how beautiful the music and the art are as they progress. The rice farming in this game is in-depth, cozy, and a little slow. The combat is soothing and engaging, but fairly simple. Meaning for those who enjoy action-heavy games. Sakuna of Rice and Ruin is definitely a more relaxed game.
This game is essentially split between waiting for your rice to grow and fighting oncoming enemies. Some mention that the story is a little repetitive, and oftentimes you need to wander around the island while waiting for your rice to grow.
Ultimately, we feel that this actually makes Sakuna of Rice and Ruin a great sim roleplaying game for decompression and unwinding, and we're not alone in this line of thinking, as It has earned a number of accolades from Reddit users who are impressed by how fun this great indie game too.
According to other big video game critics, Sakuna of Rice and Ruin scores an 8/10 and above. Gamespot recognizes it as a simulation or cozy game with that hint of action, which sets it apart from competitors. While gameplay could be enough to warrant a hardy recommendation, the visual style exudes a warmth that makes the immersion next level.
If you are a major fan of:
Rune Factory
Graveyard Keeper
My Time at Portia
Unique takes off Stardew Valley
Then you are likely to enjoy this game a lot. Likewise, if you're a JRPG fan, you will enjoy this video game quite a bit as well!
Throughout reviews, critics are noticing that it certainly can be hard to find a balance between the action and the harvesting roleplay. For those that love adventure and action as a gameplay focus, this game may be slightly bland. Those who strictly enjoy the farm sim side may find the action to be a little much for a game they want to unwind with.
For those who like a mix of both gameplay styles, a compelling storyline, stunning visual art, beautiful background music, and an affinity for Japanese culture and folklore, Sakuna of Rice and Ruin may be the next best thing in your collection. It is meant for the indie game player or someone who uses video games as a way to decompress, making it a great simulation game with diverse appeal.
Is Sakuna of Rice and Ruin Worth the Money? – Final Thoughts
For gamers who love farming sims, the classic JRPG, and games like Rune Factory or My Time at Portia that do a nice job of combining them to some extent, then you are likely to absolutely love this game. There is more action and side scrolling style action, but peppered into a farming and cultivation system featuring truly beautiful cutscenes.
This is a game that lives up to its promise of a unique and fantastic experience, and for most gamers who are going to have their interest piqued by this game's advertisements, they are going to find the experience to be worth every single penny.
Other Video Game Articles You May Enjoy
Proud to embrace the locally created moniker of "Corrupt Overlord" from one of the all time great Lords of Waterdeep runs, Shane is one member of the Assorted Meeples crew and will be hard at work creating awesome content for the website. He is a long-time player of board games, one time semi-professional poker player, and tends to run to the quirky or RPG side of things when it comes to playing video games. He loves tabletop roleplaying systems like Dungeons & Dragons, Pathfinder, Werewolf, Fate, and others, and not only has been a player but has run games as DM for years. You can find his other work in publications like Level Skip or Hobby Lark.