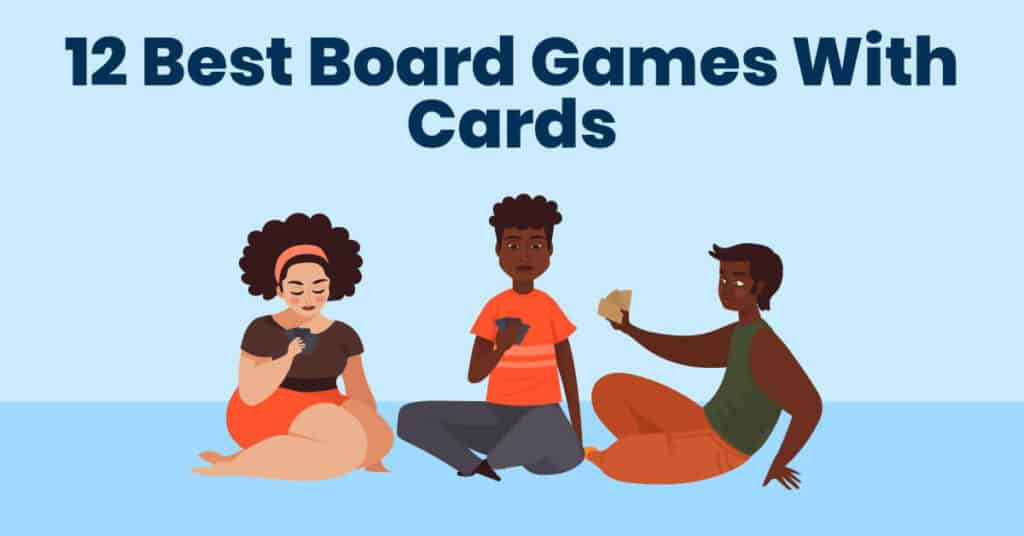 The board game industry is going through a boom!
Some people put this down to the pandemic, forcing everyone to stay home and find new forms of entertainment; but the surge started way before then. While there is a major correlation between people trying to detox their lives of unnecessary digital influence and the rise in board game appreciation, the truth is that so many small and indie publishers have access to the markets.
That means more great board games, more creative games, than ever before!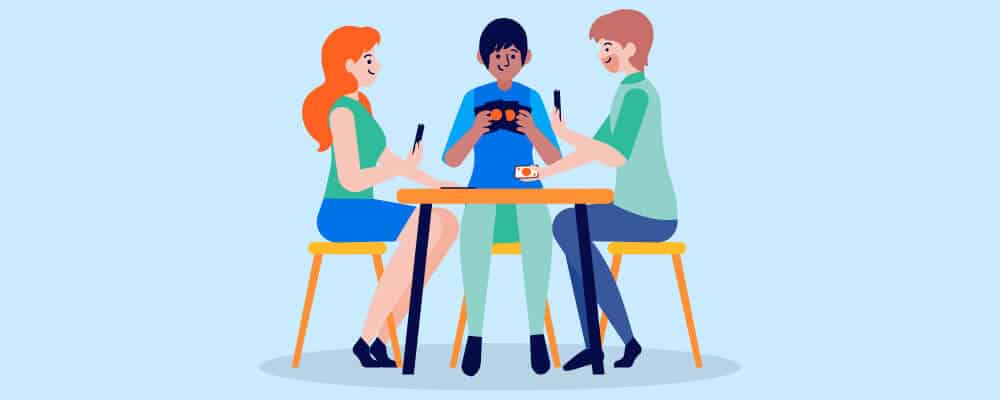 With more and more people loving this style of gaming, game creators had to come up with more interesting boards for us to play. Monopoly and Clue no longer cut it – the industry needed something new!
In many cases it isn't the leading manufacturers that have taken up the challenge – it's the indie creators! People who love board games are creating better designs, more interesting concepts, and altogether more entertaining games, than many professional game designers. At least in the beginning.
Hobbyists know more about amazing games than big companies do, and with their creative diversity, we are seeing more variation. Concepts such as worker placement, resource management, and longform have become popular board game structures due to this rise in indie games.
Some credit should be given to games specifically aimed at adults, such as Cards Against Humanity. They showed a whole generation of people how card games could be amazingly fun, and they aren't just for kids.
As indie designers continue to expand their ideas, they have connected two of the most popular gaming styles – board games and card games, and larger companies have seen the results and followed suit.
This board game + card game combination is a hit, and it's not hard to see why! Many of our favorite games as Meeples have a good dose of both, and we want to show you the best board games with a card element, so you can start your tabletop journey strong!
12 Best Board Games with Cards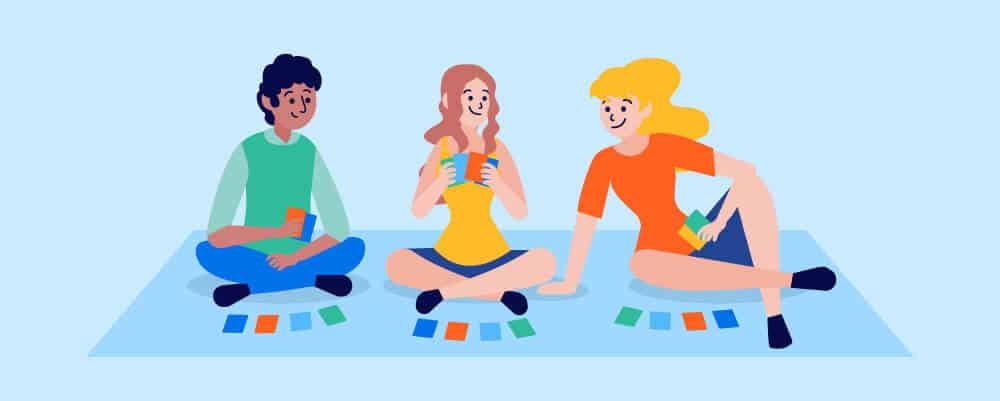 You should try every one of these games, but before you buy a pack outright or suggest a game to your friends, read about the gaming style and what to expect.
1. 7 Wonders
Without a doubt, 7 Wonders is considered the best game for any player wanting to start development games. Development games allow you to "level up" or get stronger as you go through advancing tech, cards, or other abilities based on specific game mechanics.
About The Game
In 7 Wonders, you are the leader of a great city in the Ancient World. As you can guess, there are 7 civilizations in total, each renowned for being responsible for building one of the great wonders of the ancient world.
In the game of 7 Wonders, you need to gather resources, advance science, build infrastructure, and strengthen your army to defend against (and raid) your neighbors.
Depending on your choices, you may decide to put more attention on your resource gathering instead of army power. This makes it easier to build advanced buildings but may allow your neighbors to bully you for easy points in the end game. Go too hard into military, and you won't have enough development in other areas to compete late game.
This game allows you to develop your cities, and decide which choices can best protect your people.
Game Play Style
As you continue through the game, you receive cards that can add to your military strength, give you immediate bonuses which you have to use straight away, and or a multitude of other status-changing effects.
The game is split into "ages." At the beginning of each age, the players receive 7 cards. The players choose a card, reveal their card to the entire table, allowing everyone to see what each player is doing, and then pass the hand. The hands get passed around until there is just one card left, which is tossed away in the middle.
Using the randomized cards and knowing what the other players have available to them, you create your own strategy to win the game.
What Makes It Different
7 Wonders have a unique method to deal out cards. At the beginning of every round, each player will use one card and their effects happen immediately. Once the effects have taken place, the player must pass their hand to someone sitting next to them.
This means you have to balance between taking the best card for you, taking one you don't want your neighbor to get, and hoping that other good cards will get back to you.
This is perfect for new players, as it keeps you in the moment while also looking ahead. You have to think strategically, but you know the options your opponents are considering.
Other Similar Games
If you like the idea of instant cards which can turn the tide of a strategy game, we suggest playing Magic The Gathering.
If the strategy element of passing cards is up your alley, then we suggest Fairy Tale.
If you prefer your card games to stay in an ancient city, then we suggest Citadels.
2. Bunny Kingdom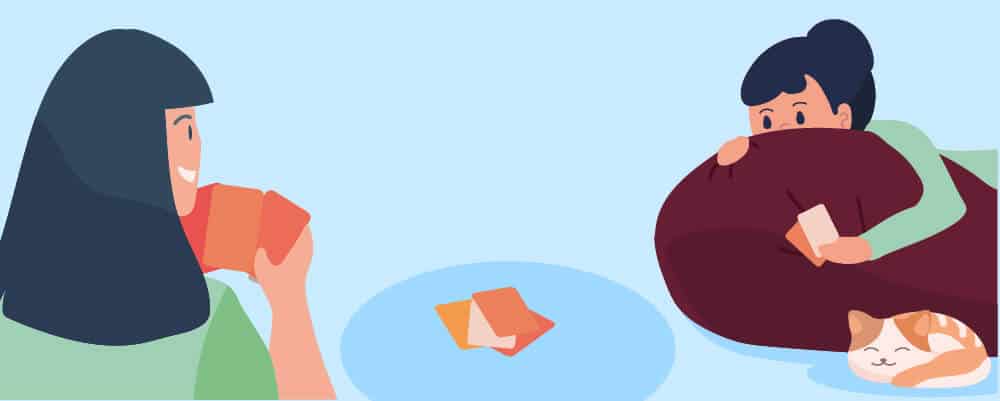 Bunny Kingdom is a worldbuilding and development game. World building means you get to explore the world around you and interact with the everyday elements of the new lands. Bunny Kingdom is often described as simple to learn, but difficult to master, which many of the best games are.
We'd argue it's not necessarily difficult to master – it's just a game that gives multiple options for winning and means there's always deep strategic thinking every single game even when you know what you're doing.
About The Game
In the Bunny Kingdom, you aim to build new cities for your clan to live in and increase your influence as their leader. To win the game, you need to have the biggest score at the end.
In a cottagecore style, you can explore lakes and fields; you can gather mushrooms, grow carrots and collect water.
Think of Animal Crossing mixed with Oblivion. You need to gather your rare or precious resources while persuading the local people of the world to work for you.
Game Play Style
As you go through the game, points come from multiplying resources times towers in your controlled territories as well as resource cards and parchments. The trade score is also important in the sequel.
There are many ways to get points, and you're racing to be top dog…er…bunny. Top bunny. The person with the most points at the end of the game wins. The number of points you receive will all be dependent on the number of castle towners, the types of resources you have found, and the number of rabbits you have recruited.
Add in the special parchments and you have an amazing game that gives a strong experience every single round.
The game is played in 3 stages. The exploration phase, the construction phase, and the harvest phase. Doing well in one stage will give you more flexibility and resources in the next.
What Makes It Different
What makes the Bunny Kingdom stand out is its whimsical environment where you develop lands without fighting. The card art is next level beautiful/amazing with an in-depth cartoon style that is so unique.
Most games involve bloodshed of one type or another, but if you want to play something more wholesome, then the Bunny Kingdom is your best choice.
Other Similar Games
If you like the idea of managing your resources, we suggest playing The Isle Of Cats.      
If you prefer to play games that focus on controlling an area, then pick up Inis.
If you like the mechanics of Bunny Kingdom, but need something a little meatier, take on Blood Rage.
Also, other articles we wrote on this game (did we mention how much we love it?)
3. Cold War CIA vs. KGB
Cold War CIA vs KGB is a two-player spy game. It relies on strategy, bluffing, and luck, creating a balance of control and chaos.
About The Game
As you can expect, this game is based on the Cold War era. As a two-player game, one person plays in the CIA, and the other plays in the KGB.
As spy agents, you will be given objectives, bluffing techniques, and unknown elements of threats.
It takes around an hour to play, and although you can play it more than once, it can become predictable after a number of games.
Game Play Style
The purpose of the game is to persuade the other governments to sponsor your country and its technology. You spy, double-cross, and eliminate your enemies through "decades" long conflict.
You can gain prestige and social domination through world-changing events. For example, you might win the Space Race, triumph in the Olympics, or steal information allowing you to win a Nobel Prize.
What Makes It Different
Cold War CIA vs KGB has a lot of historical intrigue which makes it super interesting. You can learn as you play, reliving history and understanding how delicate world politics is.
Anyone can play this game as it's simple to understand and doesn't contain any graphic pictures.
Other Similar Games
If you like playing games about modern warfare, we suggest trying TANKS: The Modern Age.
If the Cold War is more your style, have a look at Pandemic Legacy.
If political and secretive storytelling was more your style, take a look at Secret Hitler.
4. Dungeon Mayhem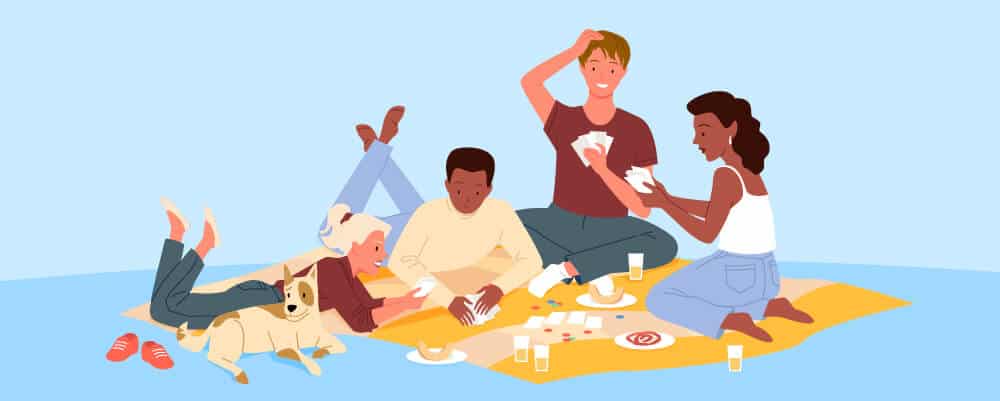 Dungeon Mayhem is a card game influenced by Dungeons and Dragons, but in a card game form. You pick a character and battle each other to leave the dungeon. Unlike in D&D, you are not working as a team, but the individual heroes are fighting one another to end up the last one standing.
About The Game
In this game, you get to play one of 4 characters, which means that up to 4 players can join in the game. You can either be a barbarian (a physically strong character), a wizard (a smart magical character), a paladin (a tough healing character), or a rogue (a sneaky thieving character).
Using the character's abilities, you reduce your opponent's health, heal yourself, and use strategic cards like "rage" to force the table into your favor. Don't forget about other players' special cars otherwise you might find the tables turned on you very quickly.
This is a colosseum battle against the greats.
Game Play Style
The symbols on the cards allow you to attack, heal, destroy other people's shields and do something special for your character.
You have to defeat a player's shield before you can reduce their health, and a player could receive more shields from their deck at the end of the round.
Everything about this game is completed through the cards, with one token to represent your health.
What Makes It Different
Dungeon Mayhem takes some of the ideas and tropes of Dungeons & Dragons and instead of building a team-based TTRPG unleashes the chaos as if the heroes couldn't get along.
The chaos of this card game using classic tropes with a unique twist on them allows a fast paced and fun game full of flavor, fun, and a quick back and forth that can vary immensely from game to game depending on what cards come up and when.
Other Similar Games
Do you like the idea of attacking your party, but want a game a little darker? Pull out the Tales of the Underdark.
Want something just as family-friendly as Dungeon Mayhem, but with a little more whimsy? We suggest Monster Madness.
Maybe you want something just as high energy, but with a little more roleplay. In that case, pick up Rock Paper Wizard.
5. Imperial Assault
From one massive franchise to the next, Imperial Assault is a Star Wars card game.
About The Game
In this game, you are in the middle of a battle between the Galactic Empire and the Rebel Alliance.
The Empire has a limitless pit of resources while the Rebels have strategy and a heroic heart.
One person plays as the Empire while the other plays as the Rebels. As the game processes, you each achieve experience levels and skills to evolve with the story.
Game Play Style
Imperial Assault is a skirmish-style game, this means there are a handful of units on each side of the game. Each character on your table will have a story of their own.
Using tactics, each choice you make will come with struggle, intensity, and the unexpected.
To keep the games fresh, there are expansion packs allowing more heroes, more troops, and more missions to complete.
What Makes It Different
Being a 2 to 5 player set, you can work together to overcome the other players. Normally skirmish games are locked in a 2 person battle, but with the ability to play with up to 5 different players the tactics can be more detailed creating a higher level of difficulty.
Other Similar Games
If you love the game of Imperial Assault but want something in the fantasy setting? Then we suggest playing Descent: Journeys in the Dark.
Love the sci-fi battlefield, but want more sci-fi abilities? Then play around with DOOM: The Board Game.
Prefer the dungeon crawler side to Imperial Assault? Then we suggest using the Dungeons & Dragons: The Legend of Drizzt Board Game next.
6. Lords of Waterdeep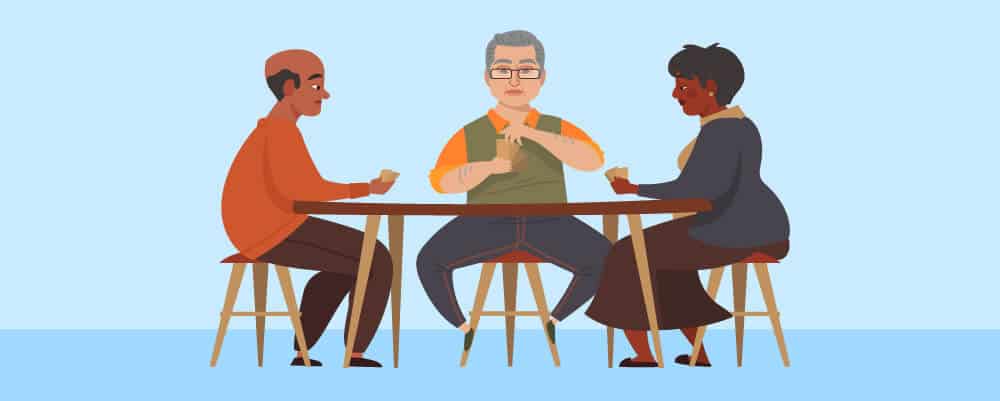 Here we have another game that lives in the Dungeons and Dragons world. This time we dive into the Forgotten Realms for political intrigue and back-alley deals.
About The Game
Lords of Waterdeep is a strategy game for 2 to 5 players. You become a secret ruler of the city and persuade adventurers to do your bidding for you. The more money you make, the more you can buy property on the board.
By creating secret plans, you can gain resources, undermine your opponents and become the true leader of the Waterdeep.
Game Play Style
This game is all about strategy. Sometimes you have to make a couple of risky decisions to become the one true leader in the end as you acquire the right units, cut other players off from precious gold, use those intrigue cards, and take advantage of precious Harbor spaces.
Over 8 rounds, you send your minions on tasks to raise your influence and increase your victory points. The person with the most points at the end of the game wins.
Your identity is a secret, which you get given at the beginning of the game, unless you have the coveted Open Lord card allowing you to act in the open with impunity due to immunity from plot quests and other attack cards.
As you complete quests, you get more victory points. You can pick quests based on your lord abilities. Some quests will be out of your league while others will boost you ahead of the game.
What Makes It Different
Many people consider Lords of the Waterdeep to be one of the best worker-placement game for beginners, and one of the best strategy games ever made. It's easy to understand despite its multiple moving parts, and shows you how utilizing your workforce can push you above the rest.
Lords of the Waterdeep is also a fantastic game for D&D players, as there are many easter eggs about Waterdeep's lore, ready for you to discover. Know nothing about Dungeons and Dragons? Not a problem, these extra details are just for flavor and won't impact your game.
Other Similar Games
Love the idea of playing in a spy network, but would rather have a realistic setting? Try Yedo, which uses the same mechanics but is based in Japan.
Think the idea of following quests is fun? Then you should pick up Kingsburg.
Enjoy the mechanic of managing a workforce? Well, your next employment should be in the water, with the Raiders of the North Sea
7. Machi Koro
Machi Koro is a dice, card, and board game. You aim to build the biggest city in the area but you have to think on your feet. It's a fast-paced game, and whoever builds their city the fastest wins.
About The Game
Machi Koro is designed for casual players, who don't often dabble in board games. This means it's super easy to learn and doesn't involve any jargon.
Using skill and luck, the game is similar to Monopoly but allows for more creativity. The city requires you to create jobs, and build a theme park and even a radio tower.
You start off with just a wheat field and a bakery, but if you play the game right, you will end up with a metropolis.
Game Play Style
Players can build their cities however they want. As long as the main landmarks are being constructed faster than your opponent, it doesn't really matter which direction you choose, however, your main goal should be to add wealth to the city.
The more money you create in the city, the more landmarks you can build. Whoever builds all the landmarks first wins.
What Makes It Different
Normally these types of city-building games don't offer you much more than money. However, in Machi Koro, each building you choose to build will offer you a special ability as well.
For example, if you build a business center, you won't receive a lot of money straight away, however, you can change your low-money-making business for something more lucrative as the game goes on. Turning your starter business into end-game businesses.
Other Similar Games
Like the mechanics in Machi Koro but want something a little less modern and a little more fantasy? We suggest you pick up Valeria Card Kingdoms.
Think the dice element of Machi Koro should be more important in the game? Then you might be better off with Dice City.
Perhaps you have played Machi Koro a couple of times and need something a little more complex? Then you should start playing Settlers of Catan.
8. Mechs vs. Minions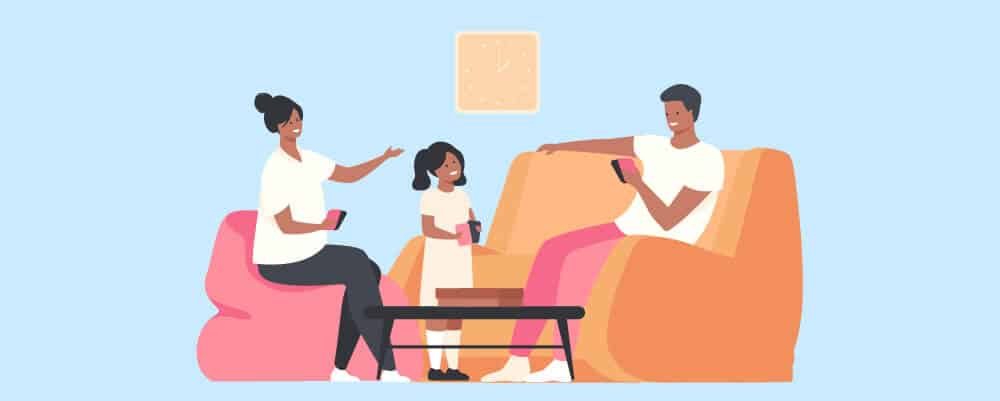 Mechs vs Minions is a uniquely visual board game that is driven by story telling. With up to 4 players, your team works together to defeat an army of minions, taking on new missions to complete your task.
About The Game
As a cooperative game, the players work together to either complete or lose their mission. If one player fails, they all fail.
Each mission requires you to destroy the minions, but the damage cards throw in a level of unpredictability to keep you on your toes.
Game Play Style
The game is all about chaos, and the more you advance, the tougher you become. Using strategy, you need to drop off items around the board and avoid becoming the minion's lunch.
You use a programming sequence to see how the game progresses, which might sound complicated but in reality, it simply forces you to think ahead.
What Makes It Different
The idea of programming your moves is still rather new. In this game, you need to lock in your decision before you're allowed to play them. When everyone is ready, you "trigger" the action and hope that your pre-designed strategy works in your favor.
Other Similar Games
Want the board to be more interactive? We suggest playing Colt Express where the train you hi-jack is 3D.
Love the idea of a programmed-style board game? Continue the adventure with RoboRally.
Love the mechanics of Mechs vs Minions, but want something more survival-based? Try Space Alert!
9. Munchkin
Kill the Monsters, Steal the Treasure, Stab your Buddy – with a tagline like that, what more do you need to know?
About The Game
Munchkin is a simple dungeon crawler game. No role play is needed, you aim to defeat every monster that comes your way, and pickpocket off your friends too.
Grabbing every magical item you see along the way such as the Horny Helmet, the Chainsaw of Bloody Dismemberment, or even the Boots of Butt-Kicking.
In a game filled with puns and fourth-wall humor, you aim to survive the dungeon.
Game Play Style
Starting at level 1 the first player to reach level 10 wins. Every turn a player will "kick down a door" and draw an encounter card. A monster will be revealed. Players then either help kill the monster or sabotage their "friends" by adding in extra chaos.
When a monster is defeated, the players which helped will gain levels and magical items. If you lose, you don't die. Instead, you lose your levels and your magical items.
It's simple, silly, and sneaky.
What Makes It Different
Munchkin isn't a serious game, as it pokes fun at the cliches and ridiculousness of the fantasy genre. With add-on packs, such as "Clerical Errors" the wordplay element of the game allows you to have fun, be stupid, and laugh as you fail.
If you like satire and wordplay, then this less serious take on board games will be up your alley.
Other Similar Games
If you like the silliness of Munchkin, but want something less brutal, then we suggest picking up The Red Dragon Inn – we will talk more about this amazing game below!
Want something more kid-friendly, and give you a chance to roll the dice? Then we suggest playing King of Tokyo.
If you like the competitiveness of Munchkin, but want to dial up the difficulty, then we suggest playing Smash Up. In this game, you all use the same cards, instead of specialized decks. This means tactics are more important than ever.
10. Pandemic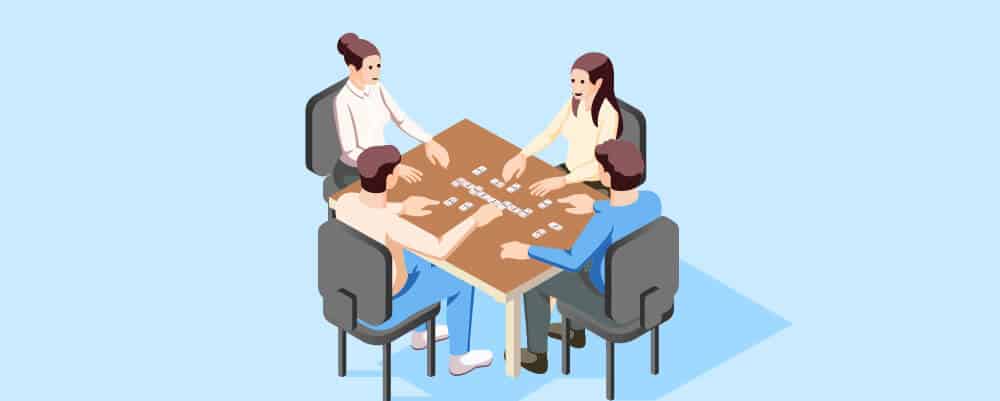 Pandemic is one of the most difficult games you can play. Your strategy could be on point, and yet still you lose.
Want something that will really challenge you? Try this one!
About The Game
In this game, a deadly disease has broken out across the world. Sound familiar? The players' characters are disease experts who need to treat people around the globe, starting with the hotspots.
They need to research cures which means traveling to research stations, but each round they spend looking for facts, the more desperate the world becomes.
The team has to work together to connect countries, research cures, and get to the infected areas. If they can cure all 4 diseases, they win.
Game Play Style
Pandemic is a strategy game. You are given a board that represents the world. 48 cities are highlighted and two decks of cards are available to you. One is the player cards, the other is the infection cards.
The infections start out randomly, and the cards indicate if the pandemic grows. The team has to split up and work on their role to squash the disease. These roles are the dispatcher, medic, scientist, researcher, operations expert, contingency planner, and quarantine specialist.
What Makes It Different
Not only is the game current, but it is also one of the few games out there that will challenge you every time you play it. Very few people can complete the game the first time they give it a go. It's a real challenge, even for serious board game players.
Other Similar Games
If you like the mechanics of Pandemic, but want a new setting to focus on, then we suggest Forbidden Island. Your job is to stop the islands from sinking as water levels rise.
Like the time pressure of Pandemic? Then maybe your next game is Flash Point: Fire Rescue. In this game, you need to put out the fire before the buildings are consumed.
If the time pressure puts you off, but you like the idea of traveling, then we suggest Horrified. You have to stop the evil before it destroys the town.
11. Sushi Go Party
This game is set in a Sushi restaurant. You work as waiting staff trying to hand out a variety of dishes in a short amount of time.
About The Game
Sushi Go Party is a draft game, where players get to pick which dish they are serving. The best collection of food creates the most points. But you have to show your opponents your cards, meaning they can see your strategy in play.
Like with 7 Wonders, you need to pass your cards on to the next players. This means you need to consider picking a dish to strengthen your plate, or pick a dish that will ruin someone else's.
It's a strategy game where you need to look after yourself but prevent others from doing well too.
Game Play Style
When you first start off, many people play the game just focusing on their own cards – hoping to score as much as possible. But once you get your head around the game, you will realize that manipulating the cards by looking at the decks around you is how you win.
If you see that someone has a multiplying card on the table, placing the multiplying card on your own table could stop them from receiving a full set.
What Makes It Different
This game is quick, simple, and doesn't take long to learn. It's perfect for children to understand multiplication and has a cute aesthetic.
Sushi Go is probably the easiest game with this mechanic. So starting with this board game can make jumping to 7 Wonders easier.
Other Similar Games
If you like the learning experience of each Japanese dish, and you want to keep the education games coming, then we suggest playing ION: A Compound Building Game. Learn about noble gasses through Ion Cards.
If you are a fan of collecting cards and building a beautiful deck, then we suggest playing Ohanami next. It's another light game with beautifully decorated cards.
If you want another easy game, but something a little more glamorous, then we suggest Ladies & Gentlemen. This game is about making your characters look smart, ready for the ball.
12. The Red Dragon Inn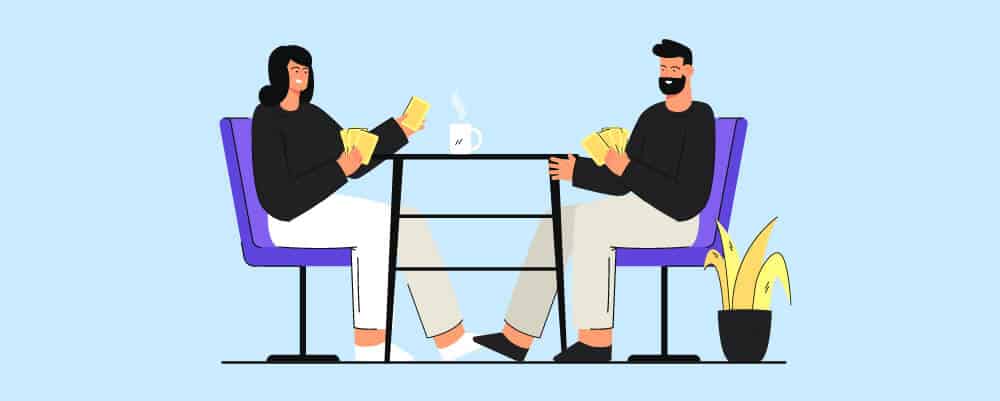 We have already touched a bit (by which we mean a whole lot) on The Red Dragon Inn, but it's time to go a little further.
About The Game
The game takes place after an adventure. You've killed monsters and filled your pockets with loot and now you're hoping to spend it all at the Red Dragon Inn. The aim of the game is to outlast your friends in a drinking match, forcing them to spend their money.
Game Play Style
RDI is a strategy game, where you try to make your friend drink more or get into more confrontations than you. You can persuade them to drink your beverage, suggest a round of gambling, or rattle them into a tavern brawl
As the aim of the game is to outlast your friends, you can use your smarts to create allies or force enemies.
What Makes It Different
Most games involving magic are centered around killing monsters, but RDI lets you carry on after the battle has been won. The setting of this game is what makes it unique!
Other Similar Games
If you like the idea of an adventuring party after their fight, then check out Dragon and Flagon. Like RDI, it starts after an adventure, but instead of drinking and gambling, this game is about bar brawls.
Like the idea of tavern antics, but would rather be on the bar staff side? We suggest Schmidt Taverns of Tiefenthal.
Like the silly nature of RDI, but want to be in a fight. Then try the cartoonish Dungeon.
Summary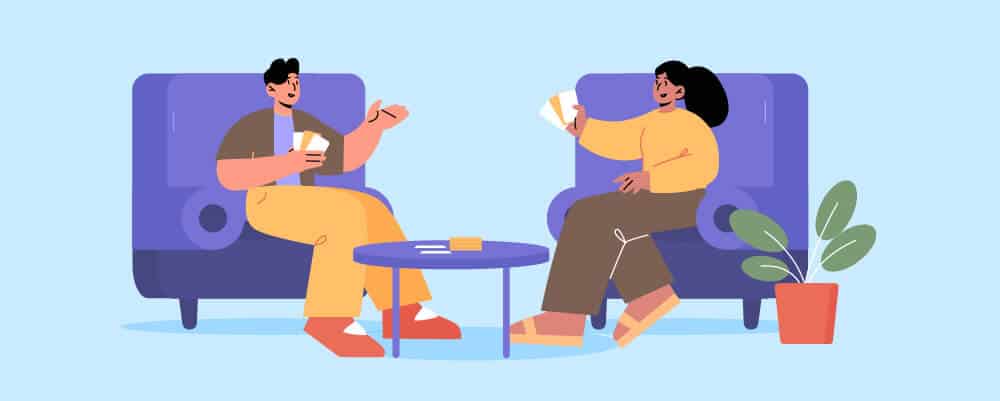 Each of these board games are amazing for different reasons. Some challenge the mind, others are casual and bring you into the games. Some are filled with heroic fantasy and others laugh at the tropes of our genres.
Each of these 12 amazing board games will make you smile. Give them a go!
Proud to embrace the locally created moniker of "Corrupt Overlord" from one of the all time great Lords of Waterdeep runs, Shane is one member of the Assorted Meeples crew and will be hard at work creating awesome content for the website. He is a long-time player of board games, one time semi-professional poker player, and tends to run to the quirky or RPG side of things when it comes to playing video games. He loves tabletop roleplaying systems like Dungeons & Dragons, Pathfinder, Werewolf, Fate, and others, and not only has been a player but has run games as DM for years. You can find his other work in publications like Level Skip or Hobby Lark.